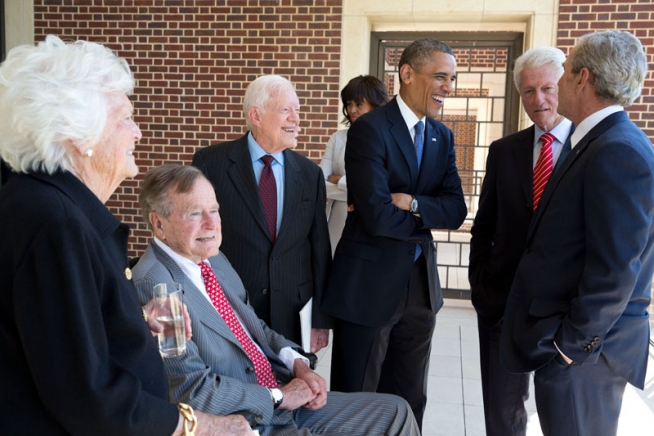 From left to right: Former First Lady Barbara Bush, former President Jimmy Carter, President Barack Obama, former presidents Bill Clinton, and George H.W. Bush at the opening of the George W. Bush Presidential Library and Museum in Dallas, Tex., April 25, 2013. (Official White House Photo by Lawrence Jackson)
Spokesman Jim McGrath said in statement that Bush was taken by ambulance to Houston Methodist Hospital on Tuesday evening.
McGrath says Bush Senior "will be held for observation, again as a precaution."
Bush spent seven weeks in the same hospital and was discharged in January 2013 after treatment for a lingering cough from bronchitis and a bacterial infection.
Former President George H.W. Bush is 90 years old.