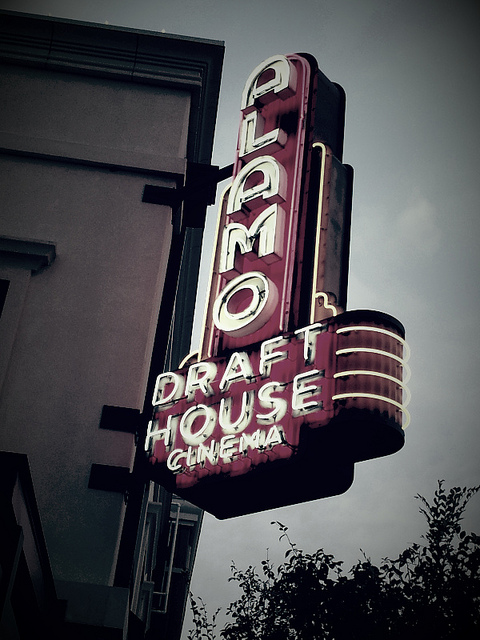 Photo credit: flickr/scumdogsteev
Update at 4:35 p.m.
The Alamo Drafthouse showings in Houston and Dallas are sold out for Christmas Day.
Update as of 2:00 p.m.
Sony Pictures Entertainment has announced a limited theatrical release of "The Interview" beginning Thursday, putting the comedy back into theaters.
Sony Entertainment CEO Michael Lynton said Tuesday that Seth Rogen's North Korea farce "will be in a number of theaters on Christmas Day." He said Sony also is continuing its efforts to release the film on more platforms and in more theaters.
Texas' Alamo Drafthouse is already featuring showtimes for the 25th. Atlanta's Plaza Theater also said it will show the film.
President Barack Obama is applauding Sony Pictures Entertainment's decision to screen its film "The Interview" in a limited number of theaters.
White House spokesman Eric Schultz says the decision by Sony and some theaters allows individuals to make their own decisions about the film. He says the White House welcomes that outcome.
Schultz is stressing that the U.S. believes in free speech and the right of artistic expression.
The White House says Sony kept it informed about their deliberations over the weekend. Obama had earlier criticized Sony for failing to consult him about their decision to cancel the release.
Tweet from Tim League, Founder of the Alamo Drafthouse
Breaking news: Sony has authorized screenings of THE INTERVIEW on Christmas Day. We are making shows available within the hour. #Victory

— Tim League (@timalamo) December 23, 2014
Copyright 2014 The Associated Press. All rights reserved. This material may not be published, broadcast, rewritten or redistributed.