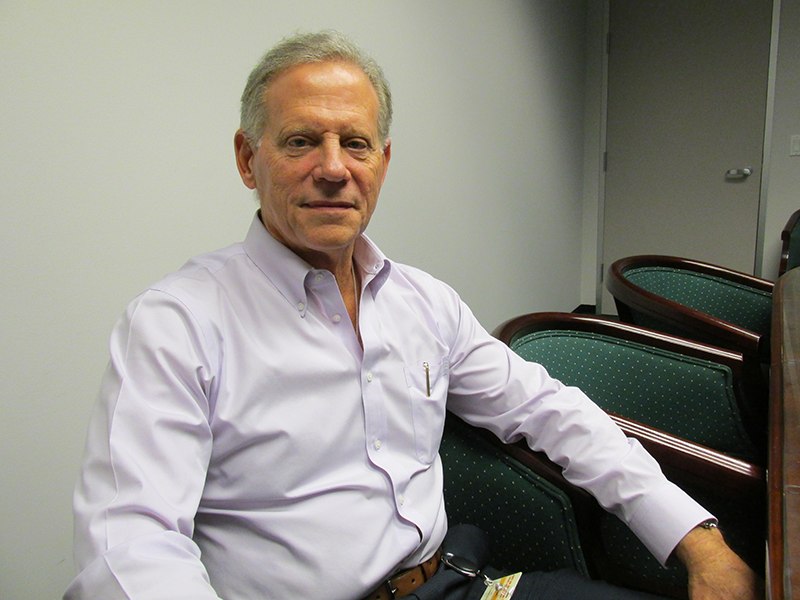 City Attorney Dave Feldman resigned his post and will join his son's law firm in January.
The timing of Feldman's resignation will enable him to testify at next month's trial over the Houston Equal Rights Ordinance.
Feldman said he made the decision to resign some time ago, but the trial date of Jan. 19 led him to make it effective Jan. 16.
And he says that's not just because he wouldn't be able to testify and represent the city at the same time.
"I think it's important that whoever the trier of fact is recognizes that I'm not up there testifying because I'm the city attorney," he said. "I'm up there testifying because I want to tell the truth."
A coalition of pastors and conservatives is suing the city for not accepting a petition to have a referendum on the ordinance. The suit alleges Feldman unlawfully inserted himself in the process when he invalidated thousands of the submitted signatures.
Council member Michael Kubosh said Feldman is a very intelligent and able lawyer, although, he said, the attorney mishandled the equal rights ordinance lawsuit.
"The embarrassment over subpoenaing the ministers' sermons was way over the top and his lack of seeing that coming was poor," Kubosh said.
As part of the discovery process, the city's outside counsel had asked for communication, including sermons, of five pastors who were involved in the petition drive. That led to a far-reaching backlash by conservatives and eventually the withdrawal of the subpoenas.
Feldman said if he has any regrets in his almost five years as city attorney, it would be that he didn't review the subpoenas himself.
"I would not have personally asked for sermons — and that was the word that seemed to so offend everybody – because there's a different way to ask for it," he said.
The interim president of the Houston Professional Fire Fighters Association, Alvin White, said he is glad to see Feldman go.
He said the union didn't have a good working relationship with the attorney.
Feldman responded that if your opponents are glad that you're gone, it's "a heck of a compliment."
He will join the law firm of his son Cris, to be named Feldman & Feldman.