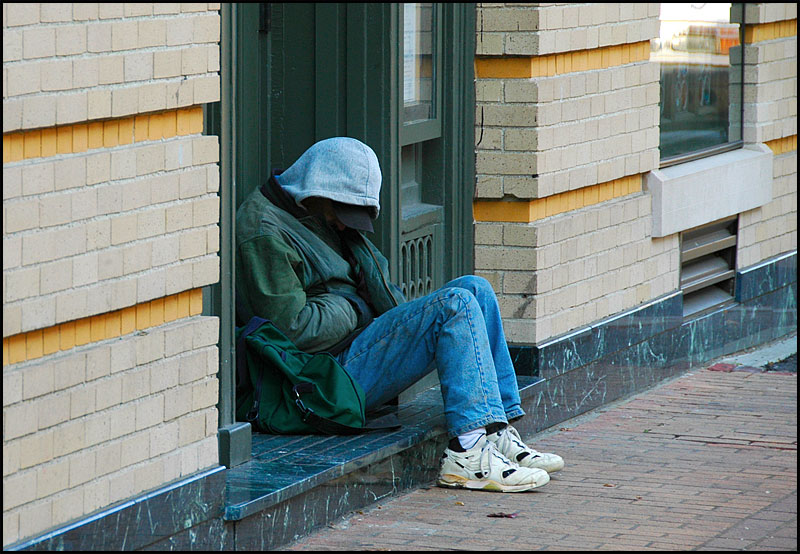 Homeless man in the cold. Image credit: Jack Newton/flickr
Since Mayor Annise Parker announced her plan to end chronic homelessness, Houston has seen a decline in its homeless population.
Charly Weldon is with the Beacon, a Houston-based organization that provides resources to the poor and homeless. She says people can be dismissive of the chronically homeless, assuming they choose that lifestyle. Weldon says oftentimes, they're the ones most in need of help.
"They cycle from an emergency room back to the streets to the shelter to the jail system," Weldon says. "So they are historically the costliest of our tax dollars."
Weldon says it can be difficult to get chronically homeless individuals to seek help, but that effort pays off.
In Montgomery County, the homeless population has grown by about 30 percent since last year to more than 600 people. Nancy Heintz is president of the Montgomery County Homeless Coalition. She says the group has received a grant to convert a local food bank into a resource center. Heintz says she hopes the new facility will help empower the homeless population.
"[It will teach] basic life skills, literacy, job training and other things that again can be transformational," she says.
Heintz and Weldon appeared as guests on Houston Matters.