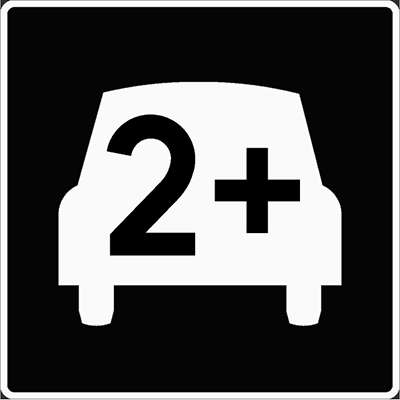 Traffic sign that says 2+
As you're putting together your New Year's resolutions, you may want to think about changing your commuting habits.
The Houston-Galveston Area Council says about 80% of the region's commuters drive to work by themselves. In 2015, the organzation hopes to cut that number by 12% to 15%.
Alleviating congestion is one of the goals but there's also the issue of air quality.
H-GAC's Veronica Baxter-Lamb says if you want to change your commute in the new year, you have lots of options. You can try riding the bus, either on a local route or from a park-and-ride. She says if you commute from the outlying areas, you can ride with a co-worker, or join a vanpool.
"Even getting your employer to agree to allow you to telework from home even one or two days a week."
And Baxter-Lamb says when you leave your car at home, the savings can really add up.
"If you're vanpooling you can save as much as $6500 a year on gasoline and other expenses, and this includes your maintenance and your car insurance."
Click here for more commuting options.