Edited on 12-29-2014 at 1:00 p.m.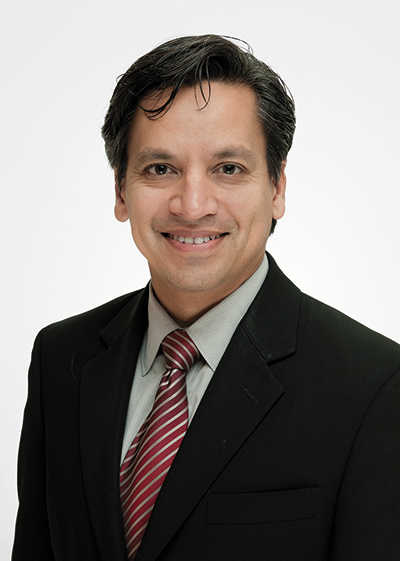 Dr. Deepak Srivastava
Photo courtesy of Gladstone Institute of Cardiovascular Disease
Research on stem cells has advanced in the past few years, but the medical technology still faces significant hurdles, such as funding problems and lingering ethical concerns.
Stem cells are found in human embryos, umbilical cord blood, and certain pockets of the adult body. They're powerful and intriguing because they are unspecialized, and therefore capable of growing and developing in into various types of tissue. Because of that capacity, scientists think they could use them to repair damaged hearts or spinal cords, replace insulin-producing cells, or help in any disease in which tissue is missing or has been damaged.
"The stem cell field is advancing rapidly," said Dr. Deepak Srivastava, a non-resident scholar at Rice University's Baker Institute for Public Policy. (Srivastava conducts his research in San Francisco at the Gladstone Institute of Cardiovascular Disease.)
"We've made gains in the last several years in really understanding how a cell in the body determines what it's going to be, and how we can harness that information to repair areas of damage throughout the body," he added.
In fact, the science has gotten so sophisticated that researchers have learned to flip the switch on some non-stem cells, turning them from one type of cell into another.
Srivastava's work is a good example. His team manipulated tissue cells inside the heart, prompting them to become muscle cells that actually contract. Those new muscle cells could help the heart recover more function after a heart attack.
"We found a way to take the support cells that are in the heart that would normally go to make scar, and trick those cells into not making scar, but rather into making brand new muscle," Srivastava said.
"That can increase the amount of blood the heart can pump. If we can get that to work in humans in the future — which is still many years away — we're hoping to help a lot of people avoid things like heart transplants."
So far, the team has only done this in mice and pigs, not humans. But it's significant because they work with the cells that are already in the heart, instead of having to find stem cells from somewhere else.
Finding stem cells can be controversial, because one of the best sources is the human embryos that are left over from in-vitro fertilization. Some people believe that using embryos in this way is the same as destroying a human life, even though the embryos would be discarded anyway.
Srivastava says some scientists are trying to avoid using embryos by making stem cells from adults.
"We can now take skin cells from people and turn them into a cell that acts very much like a human embryonic stem cells, and that's a technology that everybody can get behind and support regardless of their religious or ethical beliefs," he said.
Despite all this basic research, there have been very few human clinical trials. One recent study used stem cells from human embryos to create new retinal pigment epithelial cells, and then infused those cells into the retinas of 18 blind people. More than half of them reported improved vision.
But funding continues to be a problem, according to Dr. Neal Lane, the Senior Fellow in Science and Technology Policy at the Baker Institute.
Lane pointed out that federal science funding has not kept up with inflation, and that is a challenge for stem cell research.
"It's horrible," he said. "To be fair, the federal funding for pretty much everything has faced serious challenges and problems now for over a decade. The sequester that was put in place, the funding caps. The worst part of it, in a way, is it shows the federal government cannot set priorities."
Some predict that in less than a decade, China will be spending more than the U.S. on research and development.
"China will be actually spending more money, and not only that, many of the very best research papers are now coming out of China. So it's not just quantity, it's quality as well."
Some states have used taxpayer money to support scientific research. California launched a $3 billion dollar initiative in 2004 to fund stem cell research, and Texas voters followed in 2007 with a $3 billion pool of money for cancer research. But after those funds are spent, it's unclear who will step up with money in the long term.