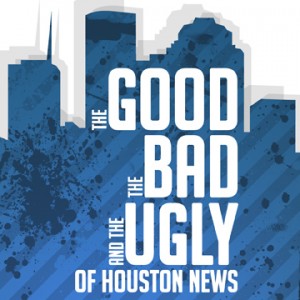 From Sony's decision to not release the movie The Interview after vague threats of violence after the studio was hacked, to the approval of body cameras on Harris County law enforcement, to a riot over sneakers: On this edition of Houston Matters, we discuss The Good, The Bad and The Ugly of this week's news.
Our panel of non-experts is comprised this week of: Russ Capper, founder and host of The BusinessMakers Show and The Energy Makers Show; Houston Chronicle writer and Wait Wait…Don't Tell Me! panelist Kyrie O'Connor; and Wayne Ashley, author of the Texas Leftist blog.
Plus: Since it debuted 27 years ago, the Houston Ballet's annual staging of Ben Stevenson's production of The Nutcracker has been seen by more than a million people.
This year's run, which began the day after Thanksgiving, goes through Dec. 28 at the Wortham Center's Brown Theatre. Houston ballet soloist Nao Kusuzaki and dancer Aaron Sharratt talk with Houston Public Media's St.John Flynn about the joys and the challenges of having to dance 35 performances of the holiday classic.