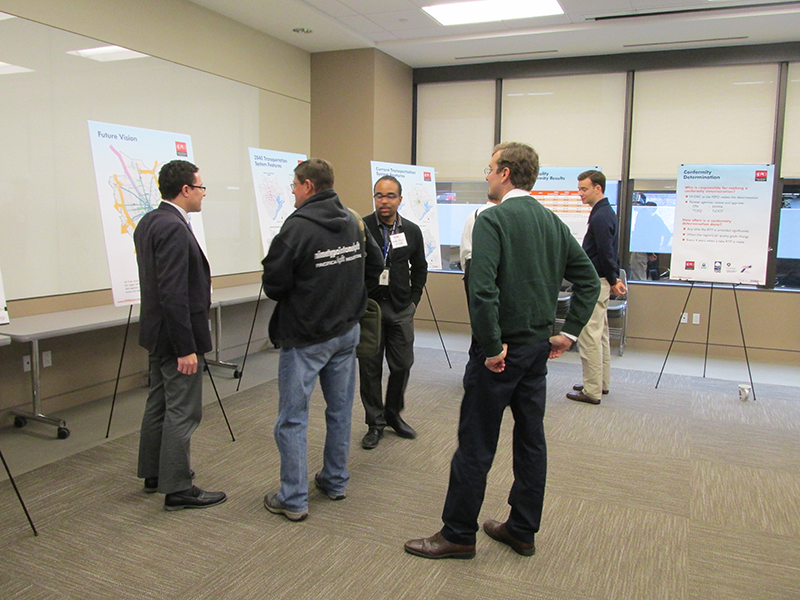 Clean air standards were highlighted at a public meeting at H-GAC's Houston offices.
The Houston-Galveston Area Council has been holding public meetings on its 2040 Regional Transportation Plan. Much of the plan deals with relieving traffic congestion, but it also addresses Houston's dirty air.
The Houston region is under a federal mandate to significantly reduce ozone emissions over the next few years.
In response, H-GAC has launched several initiatives to help get vehicles off the road, and to reduce vehicle emissions by about 17% by 2018. The Sierra Club's Brandt Mannchen says it's going to be a challenge.
"We're kind of like a dog chasing its tail and we can never quite catch the tail because our growth in population and development continually makes it really difficult."
Figures show about 80% of Houston commuters drive to work by themselves. But Mannchen says we're getting to the point where people will have to make different choices.
"We have to all be responsible and realize at some point, freeways don't get any wider. We're nearing that point now. Do you really want freeways that are 20, 25, 30 lanes wide?"
You can view the H-GAC Air Quality report here.