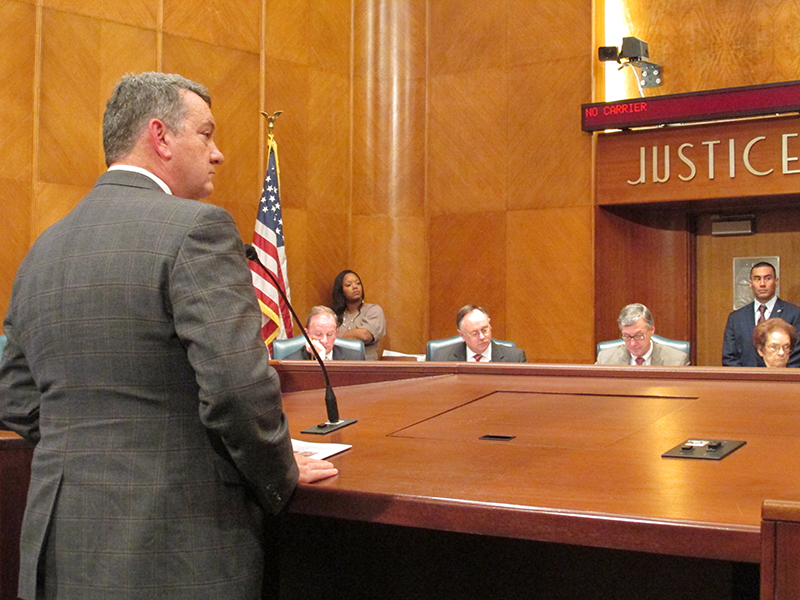 Richard Walsh with Valero addresses the Houston City Council.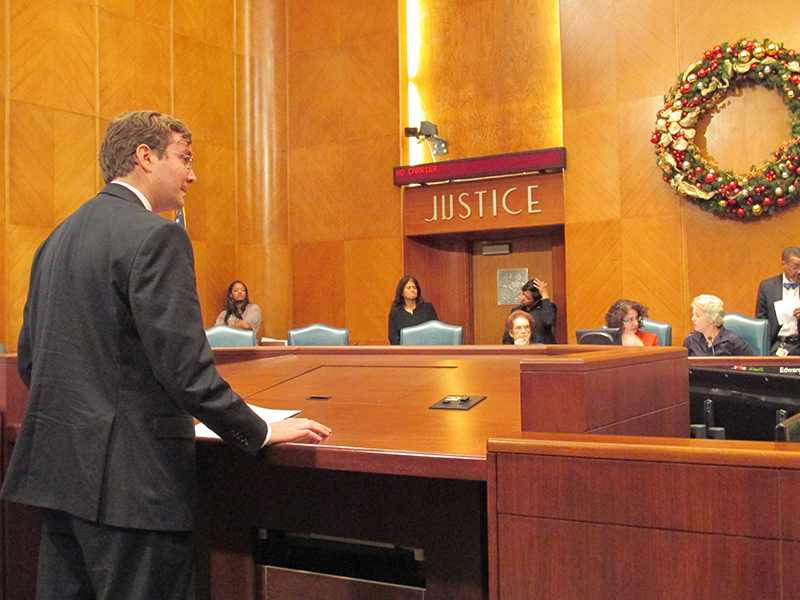 Adrian Shelley with Air Alliance Houston addresses the Houston City Council.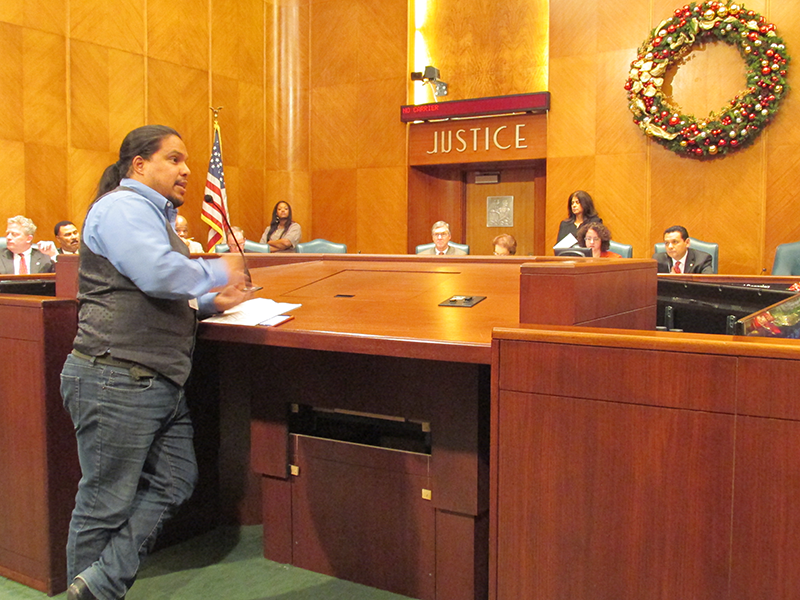 Bryan Parras with advocacy group TEJAS addresses the Houston City Council.
The refinery next to the Houston Ship Channel would be in a so-called industrial district. That way it wouldn't have to pay taxes but instead would pay fees to the city at a lower rate.
Residents and community activists came out during the public session of this week's city council meeting to urge the council not to approve the request.
One of them is Ginny Goldman with the Texas Organizing Project. She said Valero doesn't need a tax break.
"Their stock values have jumped over 200 percent since 2014, so why is this a rush?" she said. "What is the value that the city is gaining by changing the way that Valero is taxed?"
She also said the community only learned about the proposal this week and needs more time to discuss it.
Valero intends to expand its refinery, which is what triggered its request. Several commenters expressed concerns about increased pollution in Manchester, which already has a reputation for its bad air quality.
Richard Walsh with Valero said what the company is asking for is not extraordinary. It just wants to get the same treatment as its competitors.
"(It) puts us in a similar status as all the other refineries except actually we're holding the city of Houston 100 percent whole on taxes for the base of the refinery, for the existing refinery that's there," he said.
Wednesday's regular city council meeting is the last one for this month, so a delay would push the issue into the next year.
City of Houston's Map of the Valero Houston Refinery