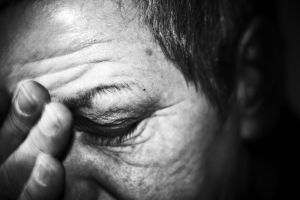 Image credit: free images
There are all sorts of things to trigger stress and a general sense of unease during what's supposed to be "The Most Wonderful Time Of The Year."
Some doctors call it "The Holiday Blues," and it turns out the biggest cause is what many people do to themselves, according to Dr. Prashant Gajwani, a psychiatrist and professor at UT Health in Houston.
"They overcommit by either inviting too many people, or buying too many gifts," says Gajwani. He also says people tend to drink too much and not get enough sleep, which only makes things worse.
But there's another cause of the holiday blues you might not expect in Houston, where our winters are generally sunny and mild. And that's Seasonal Affective Disorder, or SAD. Dr. Gajwani says there are enough gloomy days around here to make things worse for people who already have a mood disorder.
"And people who have (a) propensity of developing a Seasonal Affective Disorder also feel lack of energy, chocolate cravings. They just aren't motivated to do things they would normally do," says Gajwani.
One solution for SAD he strongly advises against is a trip to the tanning salon.
"Often people go to tanning beds because it's bright and warm and they feel it's mimicking sunlight. But that's not true. It does not have any improvements on anybody's mood," says Gajwani.
Instead, he says people should invest in a lightbox, if they're going through a sunlight deficit. As for the other causes of the holiday blues, Dr. Gajwani says the obvious cures are to not overindulge, make sure to get enough rest, and set some limits on party invites, gift buying, and travel.
In other words, don't be afraid to say "no."