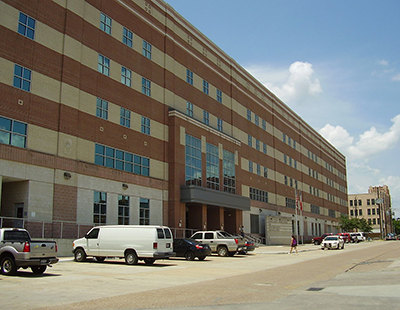 Wikipedia image
The Harris County Jail is the state's largest lockup. It's estimated that one fourth of its more than 9,000 inmates take some type of psychotropic medication. While the problem is typical in jails throughout Texas, Harris County Sheriff Adrian Garcia says it's not the best place to treat those with mental problems.
"Regretfully, the mentally ill get the best possible service, and attention and treatment in the jail than they do in the free world, and that doesn't make a darn bit of sense. So we have to correct that, and push for more changes in that regard," says Garcia.
Many of the stakeholders were brought together to look at and examine the best remedy for what Garcia calls a very dysfunctional criminal justice system.
Brooke Rollins is with the Texas Public Policy Foundation, which hosted the Harris County Justice Summit.
"We have 5 percent of the world's population, and yet we have 25 percent of the world's incarcerated," says Rollins.
While there is no quick fix to the problem, participants understand that it will take everyone to work together to achieve the best long-term solution.