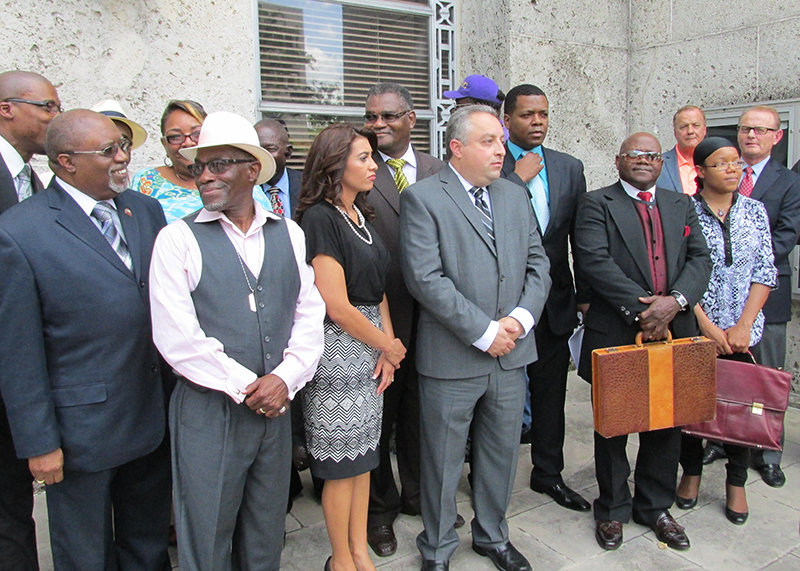 Back in August, a coalition of pastors speak out in opposition of Houston's new Equal Rights Ordinance in front of City Hall.
When Houston passed its Equal Rights Ordinance earlier this year, the Texas Pastor Council came out strongly in opposition of the law.
Now the Houston-based group is challenging the nondiscrimination ordinance for lesbian, gay, bisexual and transgender residents of Plano. Director Dave Welch says the group will work with pastors in the area to try to repeal the ordinance. He says law places unnecessary restrictions on businesses.
"There's no evidence of any discrimination at all," Welch says. "These categories are vague and undefined and place criminal penalties on something [businesses] can't even defend themselves over."
Steve Stoler is with the City of Plano. He says councilmembers chose to move forward with the law despite the opposition.
"Overall when it came to the end and it came to the vote, the majority of the council just felt like you want to ensure everyone who lives here that they have protected and equal rights," Stoler says.
The Pastor Council plans to place a referendum on the ballot to overturn Plano's new law. A similar move in Houston has led to an ongoing legal battle over the Equal Rights Ordinance, which has yet to be enforced.