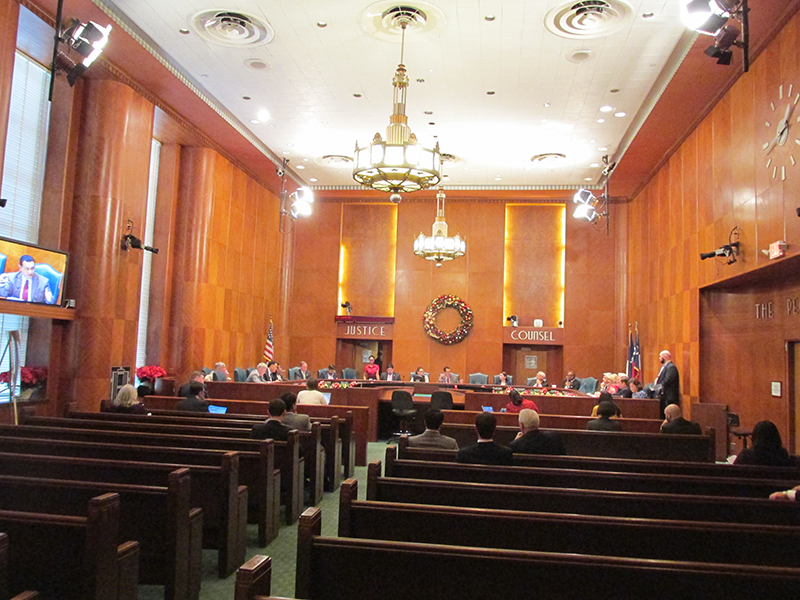 Members of the Ad Hoc Charter Review Committee met in the council chamber Thursday (Dec. 4).
The city charter is basically Houston's constitution.
An ad hoc review committee consisting of all council members just met for the second time to talk about amendments to the charter.
Some points they are considering include changing council members' term limits from three two-year terms to two four-year terms; allowing for some executive — that is non-public — sessions; and using money above the city's revenue cap to pay down debt.
Serious issues worthy of discussion.
But figuring out when and how often the committee should meet took up most of the meeting at City Hall.
Here's an exchange between council members Jack Christie, Ed Gonzalez and Brenda Stardig:
Christie: "But it sets six meetings?"
Gonzalez: "Up to. Yeah."
Christie: "We can't finalize it before then?"
Gonzalez: "Council member, the intent is not to have indefinite meetings."
Stardig: "Not to exceed six meetings unless the majority of this body agrees…"
Christie: "But it could be less?"
Stardig: "It could be less."
Christie: "I'll vote for it."
Stardig: "There you go."
The committee will meet every two weeks, alternating evenings and days, starting in January. The public is encouraged to attend and comment.
The goal is to put the charter changes on the ballot for the November election.