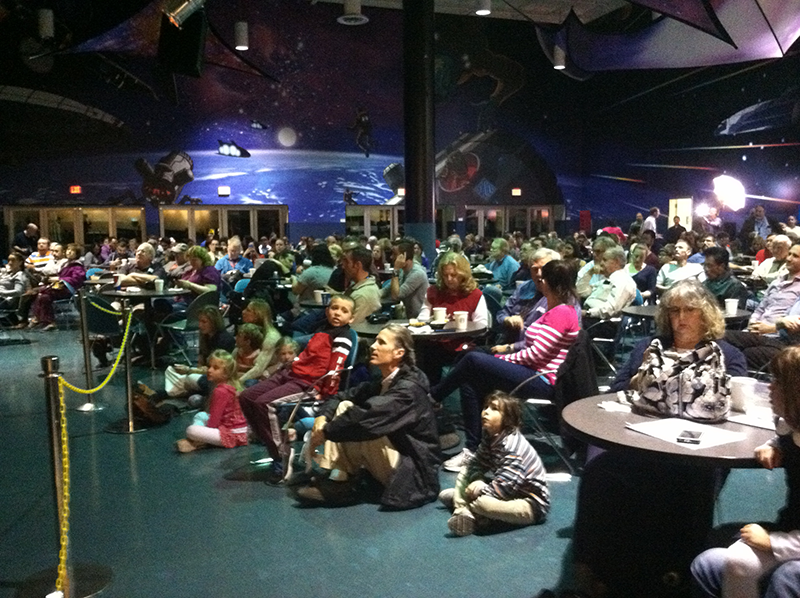 Dozens of Houstonians await the launch of the Orion spacecraft at the Johnson Space Center.
Every table at the Space Center's Zero G Diner was filled with parents, sleepy kids in pajamas and space enthusiasts. Houstonian Shauna Mohammed woke up at 6 a.m. to watch the launch with her kids, Ibrihim and Nurah.
"When we came here, it was really a good thing for the kids," Mohammed said. "They got to do crafts, but then we did get disappointed that they didn't get to see the launch today."
Mohammed says her kids were eager to see Orion's first flight. The family submitted their names to be put on a microchip that will be sent into space during missions.
"We have our own boarding pass and everything with a number, and we get frequent flyer miles," she said.
The kids will have to wait to send their names to space, but they didn't lose their enthusiasm. Four-year-old Nurah says she'll wake up early again to watch Orion's first flight.
The Space Center won't be holding another watch party, but a live stream of the launch will be available online.