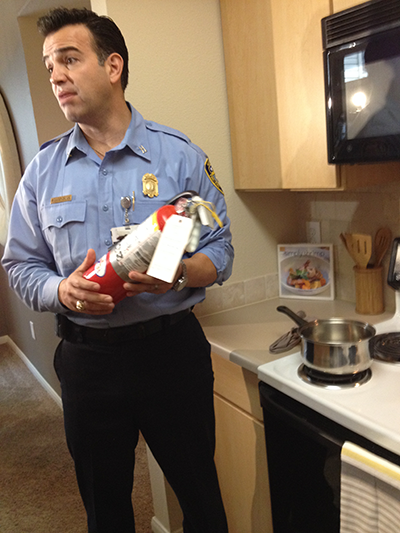 Houston Fire Department Captain Ruy Lozano
There were more than 150 home and apartment fires recorded in the city of Houston during December of last year, and it caused more than $3 million in damage.
"One of the most common causes of fires, whether it be homes or apartments, is the use of exposed flames such as candles," says Trey Stone, with the Houston Apartment Association. "Also overloaded circuits, where people have too many plugs in one outlet. Those can be a fire hazard."
Surge protectors are strongly recommended, and Stone says don't leave candles and space heaters unattended.
Live Christmas trees are the source of most holiday fires. It's a good idea to cut about an inch off the end of the trunk to allow the tree to absorb water.
Houston Fire Captain Ruy Lozano says when relatives are visiting, be especially careful when you're cooking.
"So, the first thing we want to remember is, anytime that you're cooking, and whenever you have a pot with the handle sticking out, this can be spilt over and could fall on a child," says Lozano.
Don't wear garments with long, loose sleeves over a hot stove.
For more holiday safety tips, visit www.HoustonFire.org.