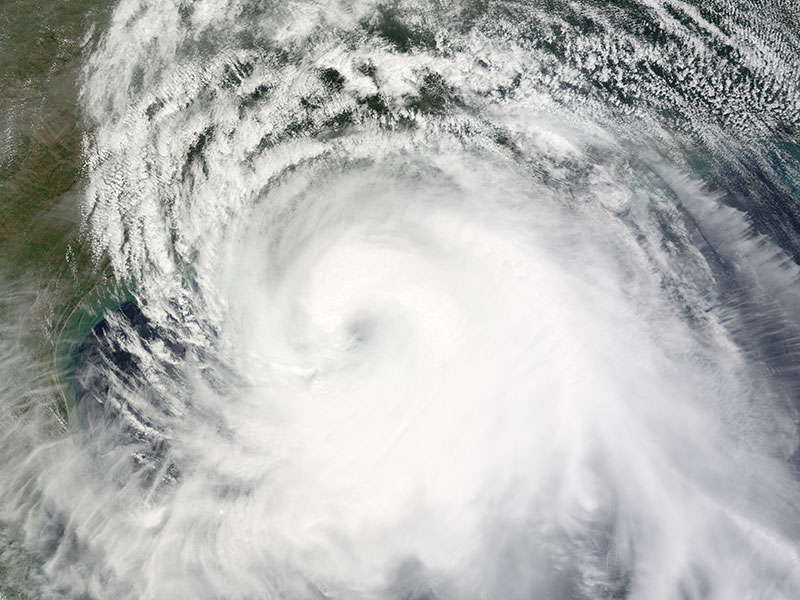 NOAA image of Hurricane Ike.
In 2008, Hurricane Ike was the most expensive storm in the history of Texas. Governor Rick Perry's executive order led to the creation of the Gulf Coast Community Protection and Recovery District. Former Harris County Judge Robert Eckels heads the district.
"We have been charged as a group, to look at the plans and suggestions that have been made to date, to look at holes in those plans and to find ultimately, a community consensus on how we can protect the people and the property from the ravages of major storm surge," says Eckels.

The district is in the midst of a $4 million study funded by the Texas General Land Office and the Department of Housing and Urban Development.
Eckels says it focuses on protection and mitigation, and ultimately a plan for a quick recovery.
"And so, we've got to model those things that have not yet been modeled, and work on a plan that, not only solves the problem, but doesn't create other problems that we had not anticipated," says Eckels.
The planned public scoping meetings:
Thursday, December 4, 2014
6 p.m. to 8 p.m.
League City Civic Center
400 West Walker St.
League City, Texas 77573

Tuesday, December 9, 2014
6 p.m. to 8 p.m.
Harris County Precinct 2
J.D. Walker Community Center
7613 Wade Rd.
Baytown, Texas 77521

Thursday, December 11, 2014
6 p.m. to 8 p.m.
Jefferson County Courthouse
Jury Impaneling Room
1001 Pearl St.
Beaumont, Texas 77701