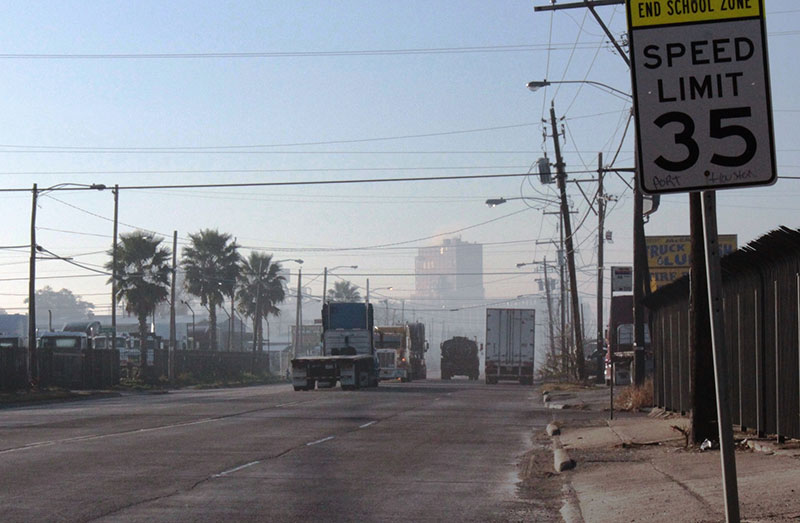 A pollution haze over Houston East End. Photo by Dave Fehling
The Obama Administration has announced plans to tighten pollution limits on ground-level ozone. The proposed rule, issued by the Environmental Protection Agency, would lower the ozone limit to between 65 and 70 parts per billion (ppb). That's down from a standard of 75 ppb set in 2008.
Ground-level ozone is a major component in the formation of smog. Smog is linked to a wide variety of ailments, including asthma and heart disease. "No one should have to worry that the air they breathe will make them sick, but that's been the case for far too long for millions of Texans," says Luke Metzger, director of the advocacy group Environment Texas.
Critics argue the new standard would be both unnecessarily strict and too expensive to enforce. Jeff Holmstead was assistant EPA administrator for air and radiation under President George W. Bush. He notes that many metropolitan areas, including Houston, run well over the existing cap on ground-level ozone. "There will be many parts of the country that simply won't be able to meet the standard, and Houston is probably one of those areas," Holmstead says.
Under the Clean Air Act, the EPA is required to review its ozone standard every five years. The agency will take public comment on the proposed rule over the next 90 days. It plans to issue a final rule by October 2015.