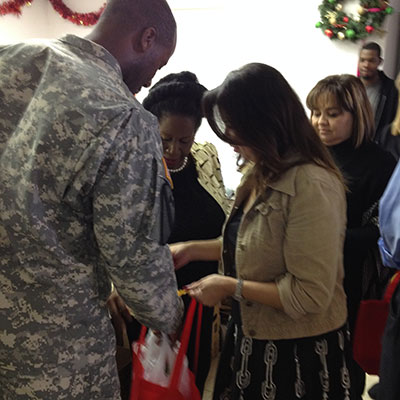 Houston Democratic Congresswoman Sheila Jackson Lee was one of many lawmakers reacting to the decision in Ferguson. She's calling on any demonstrations in the Greater Houston area to be peaceful.
"Non-violence is a very effective tool. But I also think it's important that we have to acknowledge that there is a broken criminal justice system, and that system failed us. This does not mean that we don't have outstanding law enforcement. I work with them every day," said Jackson Lee.

She thinks the St. Louis County prosecutor failed to give the grand jury guidance in the case.
Jackson Lee says that the federal government's investigation continues.
"I'm looking forward, as a member of the House Judiciary Committee, for a number of things to happen. That this be a full and vigorous investigation. Not for just Michael Brown and his family, but for a criminal justice system for all of America to believe in," said Jackson Lee.
Meanwhile, Houston Police officers have been placed on alert and are on 12-hour shifts, just in case. Several organizations are planning demonstrations, including one at McGregor Park.