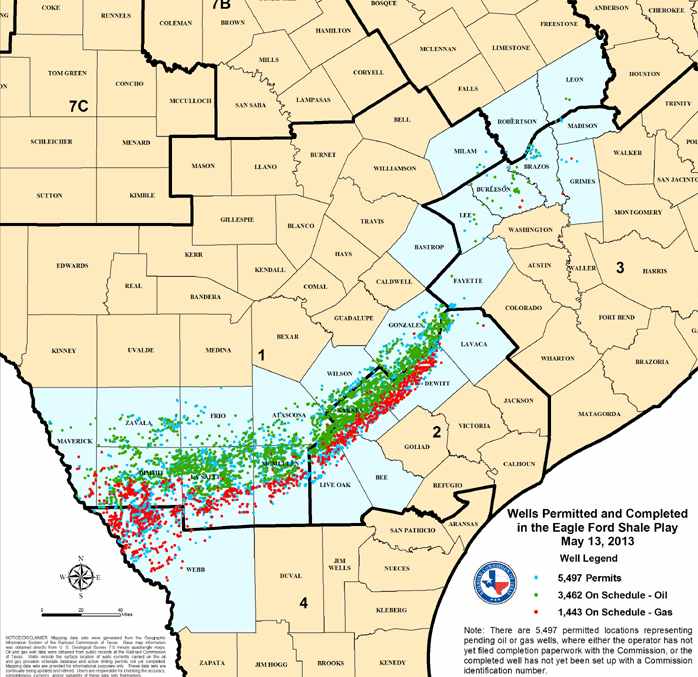 Map of permits in the Eagle Ford gas-shale formation
Houston-based Apache Corporation has announced plans to sell off some of its oil and gas assets for $1.4 billion. The company is selling its interest in about 90,000 acres in southern Louisiana and roughly 115,000 acres in the Anadarko Basin in Texas and Oklahoma in two separate deals. Both deals are expected to close by the end of this year.
The moves are part of a multi-year strategy of focusing the company on unconventional oil and gas production. "We want to be a premier North American player," said Apache chairman and CEO G. Stephen Farris in a presentation to investors. "Actually, we want to be the premier North American unconventional player."
Apache has spent much of 2014 stepping up its holdings in the Eagle Ford shale play in South Texas and the Canyon Lime play in the Texas Panhandle. The company plans to use proceeds from the sales to pay to acquire leases on new acreage.