Oilfield-services provider Baker Hughes says it is in talks with rival Halliburton about a potential merger. Both companies are based in Houston.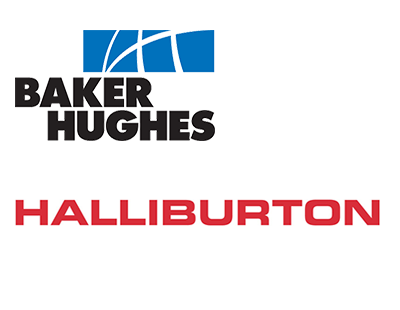 Halliburton and Baker Hughes are respectively the second- and third-largest oil-field services providers in the world. A merger would still leave the new entity in second place — though better able to compete with industry leader Schlumberger.
"Oil prices have taken a big turn," says Casey Sattler, editor of Energy Intelligence Finance. "Consolidation is a common consideration in times like this, even among companies that are well positioned. But it was very surprising to see something like this come out quite so soon."
Baker Hughes issued a brief statement saying there was no guarantee a deal would be completed and offered no further details. The statement came after the Wall Street Journal reported Halliburton was in talks to buy its crosstown rival. Representatives from Halliburton declined to comment. Both companies' stock prices have taken a hit from the drop in oil prices over the past five months.
Halliburton employs 7,600 people in the Houston area. Baker Hughes declined to provide a count of its local workforce.