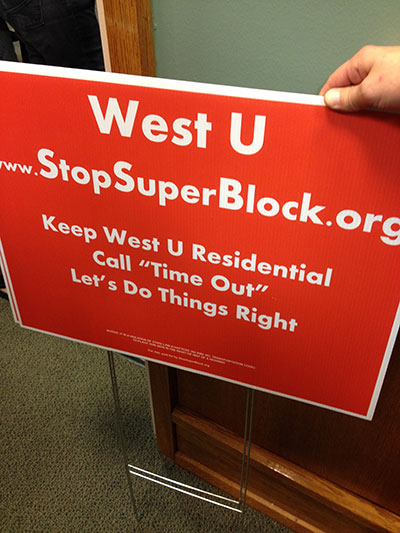 Some residents felt like the city tried to hide the plan.
The proposal would consolidate services along one block of University Boulevard. For that to happen, the city would need to expand onto residential property located next to City Hall and some land owned by West University Baptist Church.
Residents packed a public hearing earlier this week. Some felt like the city tried to hide the plan.
"They were going to sell the library, sell the senior center, and they didn't tell any of the community. And, the minute residents heard about it, they were all up in arms, and now they've back-peddled and lied, about what they were planning to do," said resident Heidi Dugan.
This resident Nitin, who didn't want to give his last name, says he's disappointed with the way the city handled the proposed deal.
"I would love to see some apology from the people concerned. There's this air of arrogance that permeates this whole decision process," said Nitin.
"The city, in total transparency, put the entire presentation that the consultant gave to them on the web, so that anyone that didn't attend the meeting could see the entire presentation," said Michael Ross, the West University Place city manager. "Well this lead people to believe, that because part of that presentation showed the exchange of properties, including the library tract as one of the many options, that that was a done deal."
He says the only done deal involves a land swap with the Church.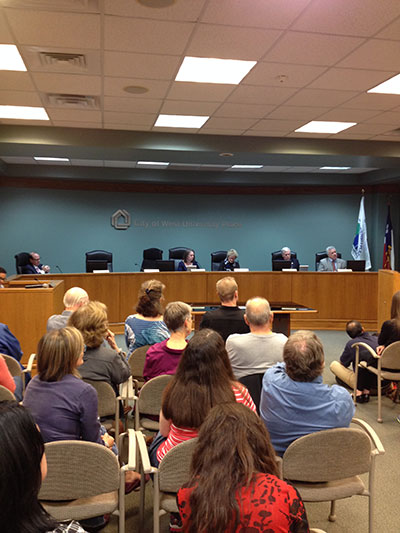 West University considers "Super Block" Plan
"There may be a cash settlement as well that could be part of that, but council has not made any of these decisions. None of these will occur until after the town hall meetings next Monday night," said Ross.
Those meetings scheduled for 2:00 p.m. and 6:30 p.m. at West U City Hall.