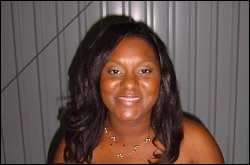 Yovaletta Sullivan, 33, earned a second bachelor's from WGU Texas and is working on a MBA. She says the flexible schedule worked for her.
When Yovaletta Sullivan first went to college, she attended a big state university in Florida.
About a decade later in Houston, she wanted to get a second degree so she could move up in her nursing career. She picked a different option: Western Governors University, or WGU Texas. It's an online, private, nonprofit college.
"There's so much flexibility. You know, it's like school's open 24 /7 versus a traditional college where it's, 'OK, I'm taking this class Monday, Wednesday, Friday from 11 to 12."
This weekend, Sullivan will be among nearly 900 students at WGU Texas' graduation ceremony in Houston. Like her, most of the students are older; the average age is 39 years old.
What's more, they're earning degrees outside the traditional college classroom.
Sullivan says WGU's flexible schedule worked for her.
She's 33 years old, married and has a six-year-old daughter with special needs. She also works full time at Texas Children's Hospital.
"I could wake up in the morning — kind of 4 a.m. was my thing. And I'd get up and OK, I'm going to work for two hours and I'm going to get dressed, get my daughter ready, go on with my day."
During her studies, Sullivan had to have brain surgery. But she recovered and still completed her degree in less than a year.
She says she finished quickly because WGU Texas measures students' progress by their skills and not by semesters.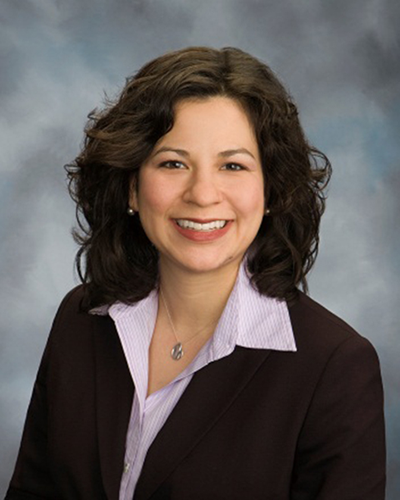 Veronica Stidvent became chancellor of WGU Texas this summer. She expects enrollment to continue to grow year over year.
Veronica Stidvent is the chancellor of WGU Texas.
"Everything we do measures learning, not time in the seat. So students apply the knowledge that they're bringing. Many of our students are full-time, older workers, so they have knowledge, experience, previous coursework that they're bringing to the table."
This approach is called competency-based education, and it's growing in Texas.
WGU started offering it three years ago here. Stidvent says enrollment has grown every year and has passed 5,700.
Two Texas public universities have since followed suit. Earlier this year, South Texas College and Texas A&M University-Commerce both started offering competency-based bachelor's degrees. So far, they have more than 100 students combined.
This model is cheaper than traditional college. WGU charges a flat rate of $3,000 dollars per six-month term.
Business leaders say this model is helping train much needed workers.
"Western Governors University-Texas is, you know, filling that gap. We actually issue less undergraduate degrees in Houston than any other city of our comparable size," says Paul Hobby, chairman of the Greater Houston Partnership.
Hobby will give the commencement address this weekend.
Student Yovaletta Sullivan will also speak during the ceremony. Here's her message to fellow graduates:
"Just don't let anything stop you. You know, don't be afraid if you have some roadblocks or something comes up. Just keep moving forward. This program has been designed so that we can all be successful and here we are!"
Sullivan is already working on her next degree: an MBA in health care from the same university.