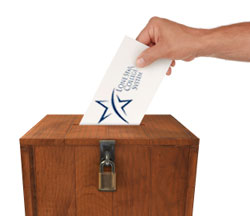 Election Day spelled good news for local schools.
Voters approved a nearly $750 million bond proposal for the Katy Independent School District. The money will go toward funding new schools and repairing existing buildings.
Alton Frailey is the superintendent of Katy ISD. He says the district is growing by about 3,000 students a year. Through the bonds, they'll add 9,000 seats in new schools over the next three years.
"You just never know how the community's going to react to it, so I'm very pleased with how the community responded to the facts of the case, and our kids will benefit from it without a doubt," Frailey said.
Voters also approved a $485 million bond to fund Lone Star College.
It's the largest community college system in Texas.
The money will go toward renovating facilities and upgrading equipment.
Dr. Stephen Head is the Chancellor of Lone Star College. He says most of the funds will go toward upgrading the system's advanced technology centers, which aim to prepare students to enter the workforce. The rest will be distributed to various Lone Star branches. Head says the funds will help Lone Star keep its classes small and provide students more individual attention.
"With the growth that we've had in the last few years and our focus on access and focus on workforce, I think that resonated with the community," he said.
Both Katy ISD and Lone Star officials expect to have construction plans drafted by January.