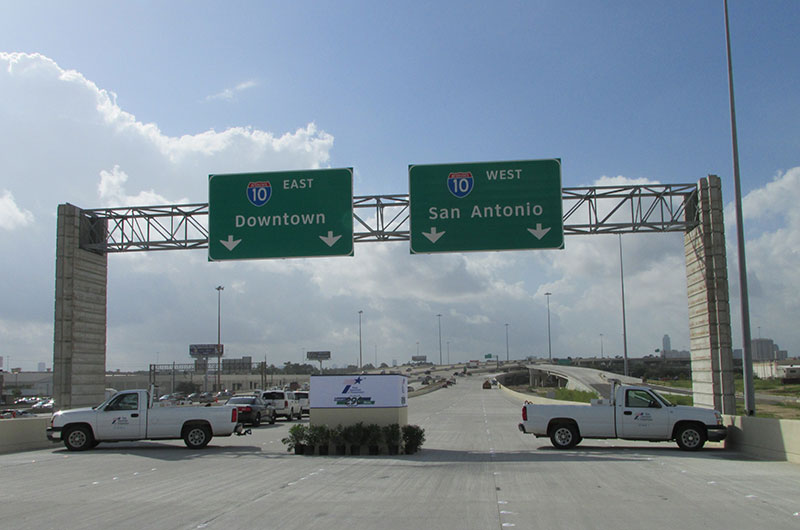 Ramp will take traffic from inbound U.S. 290 directly to I-10
Drivers this weekend need to be alert to lane closures as TxDOT prepares to open a new connector ramp. The ramp takes traffic from inbound U.S. 290 and the North 610 loop directly to eastbound and westbound I-10.
As it stands right now, inbound 290 meets up with 610, and all the lane weaving causes about 250 wrecks a year.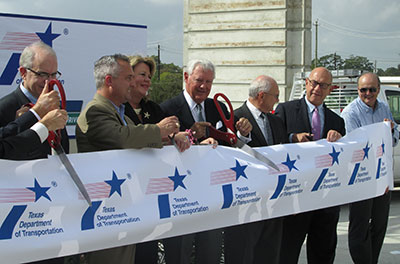 Ribbon cutting ceremony for the ramp
The connector is scheduled to open Monday morning.
"With this ramp the lane changes really don't have to take place, and so it just makes it a lot safer, a lot faster trip for people in the morning," says Transportation Commissioner Jeff Mosely.
He says commuters should notice a dramatic difference.
To get ready for the opening, lanes will shift over the weekend and major backups can occur while they do that work.
"And we are strongly encouraging all Houston motorists to avoid the U.S. 290/610 interchange if at all possible," says TxDOT Karen Othon.
And Othon reminds 290 commuters they'll have to change familiar driving patterns once the ramp opens. They'll access the new two-lane connector ramp just after West 34th Street.