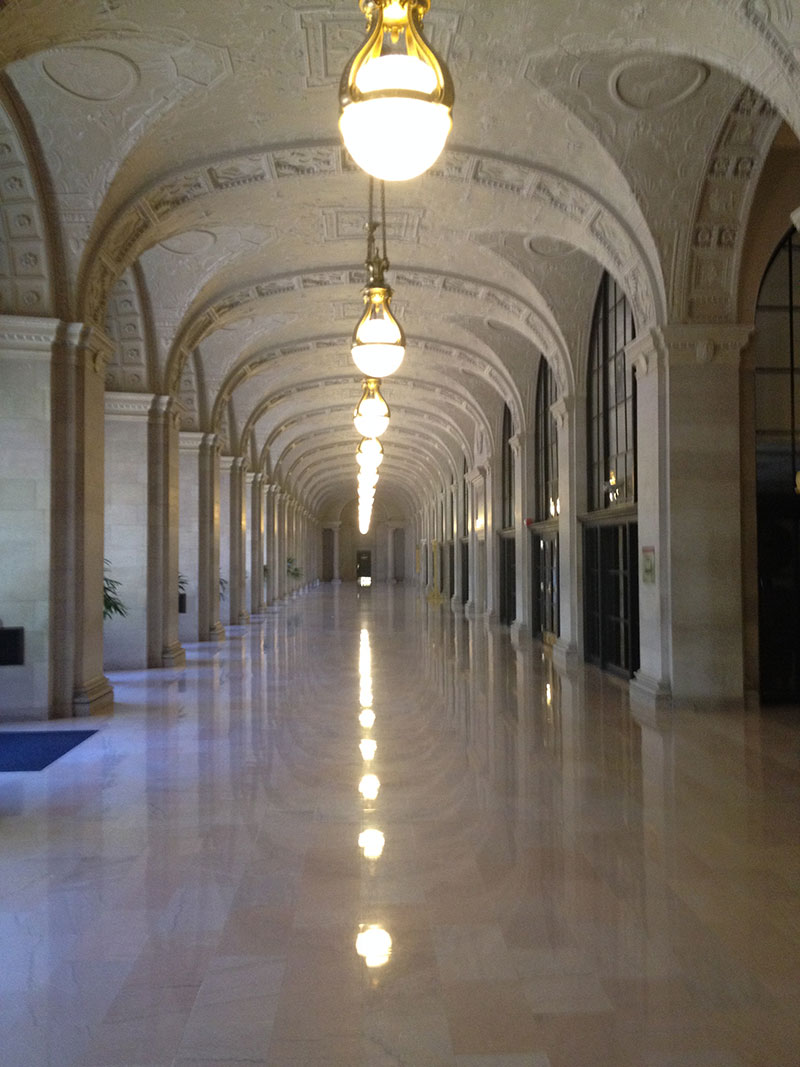 Interior of Fifth Circuit Court of Appeals. Photo by: Carrie Feibel
AUSTIN (AP) — A federal appeals court has refused to reconsider a previous ruling that left intact parts of new abortion restrictions in Texas that have forced most abortion clinics across the state to close.
A three-judge panel of the 5th U.S. Circuit Court of Appeals previously upheld requirements that doctors have hospital admitting privileges. Abortion providers asked the full court to review that decision, but the court said Thursday it would not.
The case is one of two challenges to tough new abortion restrictions in the nation's second most populous state. The second challenge focuses on requirements that clinics meet the same standards as ambulatory surgical centers.
That case is pending before the same appeals court, but abortion providers have asked the U.S. Supreme Court to intervene while appeals are pending.
(Copyright 2014 The Associated Press. All rights reserved. This material may not be published, broadcast, rewritten or redistributed.)