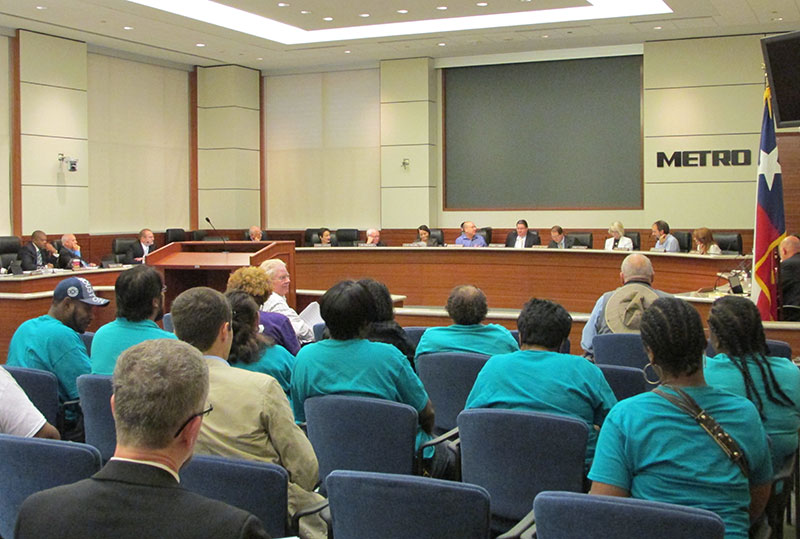 Transit riders listen to Metro discussion on bus system flex zones.
Metro's board has given the go-ahead for a revamp of Houston's bus routes, but they're planning more discussion on what are known as "flex zones."
Flex zones are areas where there is low ridership, but with many residents who still depend on the bus as their primary source of transportation. There are five flex zones in Metro's plan. They would work by having riders catch a bus at a central location that would connect them to transit centers and major routes to their final destination.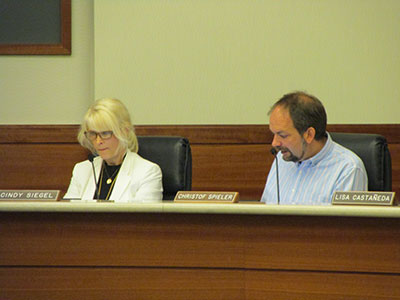 Metro board members Cindy Siegel and Christof Spieler discuss flex zones in bus reimagining plan
Metro board member Cindy Siegel says she's concerned some details still haven't been worked out.
"You know, we're asking some people that may be walking a little further to bus stops, if they're in an area where they walk further, have we assessed the sidewalks and the lighting at night?"
Metro's board has voted to approve the bus system reimagining plan in principle but the new routes won't become final until a vote in November. Metro board member Jim Robinson says the preliminary vote allows consultants to start work on new bus schedules. That will give board members a better idea of how the new system would work.
"You know, we would have a lot better feel when we go to adopt what the final routes would be because we would have the study done."
Metro hopes to have the new routes in place by next summer. Officials say the goal is to boost sagging ridership.