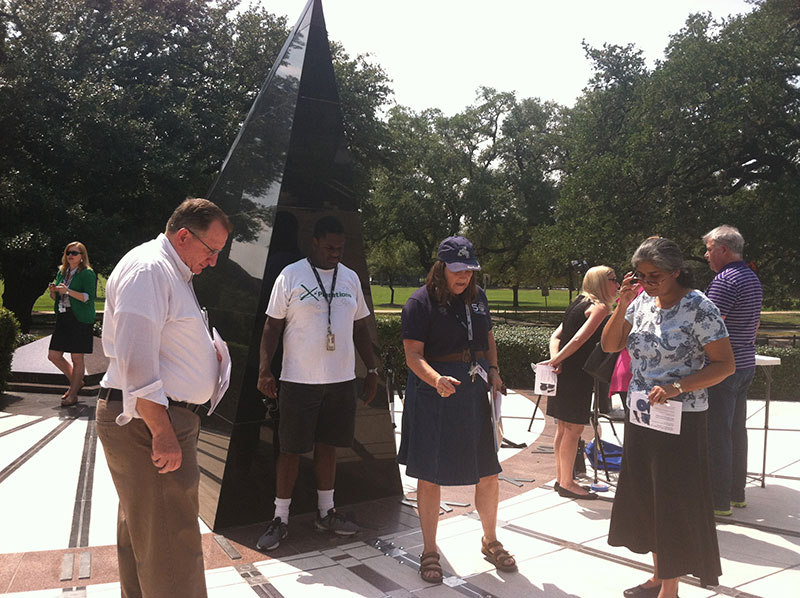 Museum visitors watch the sun's shadow cast across the Cockrell Sundial
The Museum of Natural Science celebrated the 25th anniversary of the Cockrell Sundial. In true Texas fashion, it's one of the largest sundials in the world.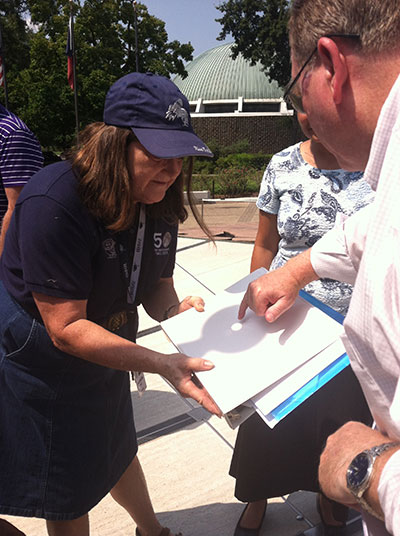 Dr. Carolyn Sumners
Dr. Carolyn Sumners is the vice president of astronomy and physics at the Museum of Natural Sciences. She helped design the Cockrell Sundial 25 years ago.
"I don't know of a sundial that has a telescope built in, and we wanted something that was a special extra only happening at certain times because alignments are a lot of fun," she said.
At the center is a towering black triangle, called the gnomon. It casts a shadow on the surrounding hour lines, indicating the time based on where the sun is in the sky. There's a silver ball on top of the gnomon which holds a telescope. Museum staff shined a light through it to recreate an equinox. That only takes place twice a year when the sun crosses Earth's equator, making day and night approximately equal in length around the globe. Visitors saw the simulated equinox through solar telescopes, which allow them to look safely at the sun.
Over the years, Sumners says the exhibit has become a popular place for stargazers to witness astronomical events like eclipses and meteor showers.
"I think the museum is the go-to destination, and we're sitting right in front of it, so the sundial becomes one as well," she said.
There will be a lunar eclipse on October 8 and a solar eclipse on the 23rd. Both events will be visible across South Texas.