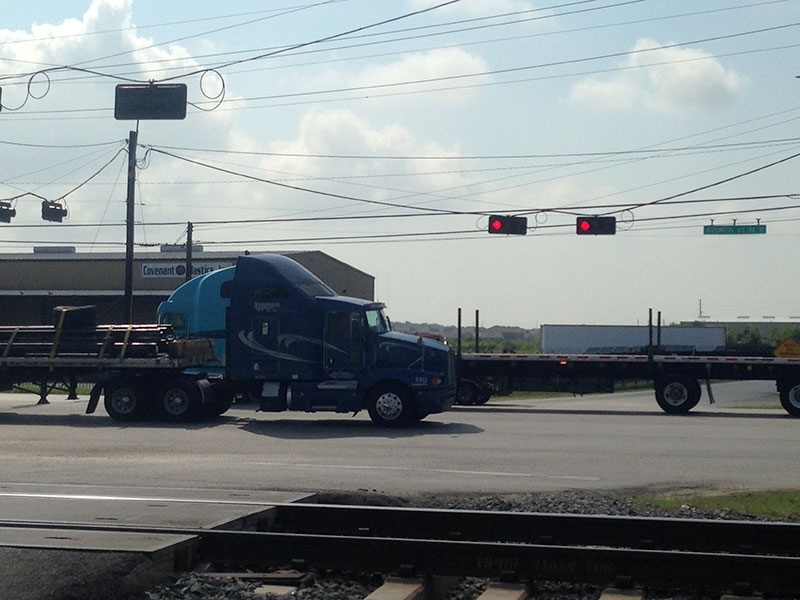 Heavy traffic tied to the oil and natural gas boom is wearing out Texas highways. That's contributing to a spike in fatal crashes, particularly in the south and west of the state. TxDOT aims to combat the problem by speeding up repairs to some of the worst-affected roads.
The Texas Transportation Commission, which oversees TxDOT, is directing the department to take a fresh look at its budget. The aim is to find projects that are nowhere near the start of construction. The commission then plans to redirect funds from those projects to the repair of crumbling highways in or near the state's major oil plays.
Speaking at the commission's monthly meeting, Chairman Ted Houghton cited News 88.7's series with the Houston Chronicle, regarding the surge in fatal crashes tied to the oil boom, as an illustration of why the additional funds are needed.
"It's not abating," Houghton said. "It's happening. People are getting killed. Not as a result necessarily of our roads, but we don't need to be the excuse. There are issues with the transportation sector as to truckers, as to equipment, but we need not to be the excuse."
Houghton said he expects staff to come back with preliminary recommendations in time for the commission's October meeting.