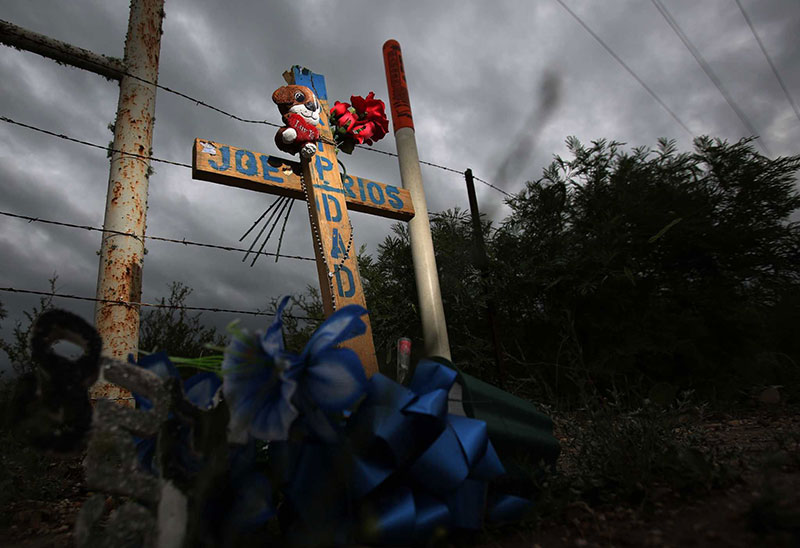 A cross dedicated to oil field worker Joe Rios marks the location outside Long Vista RV Park where a van carrying oil field workers collided with a school bus along Highway 72 on January 30, 2014, in Three Rivers. Rios was one of three oilfield workers who died. No students were injured. Image credit: Mayra Beltran, Staff Photographer, The Houston Chronicle
It was before dawn as the driver of a van load of six oilfield workers traveled Highway 72, a major asphalt artery of the Eagle Ford Shale, toward the boom town of Three Rivers, Texas in January. They'd left a fracking site near the town Tilden after completing an unusually long 24-hour shift.
To read more, visit the Houston Chronicle.