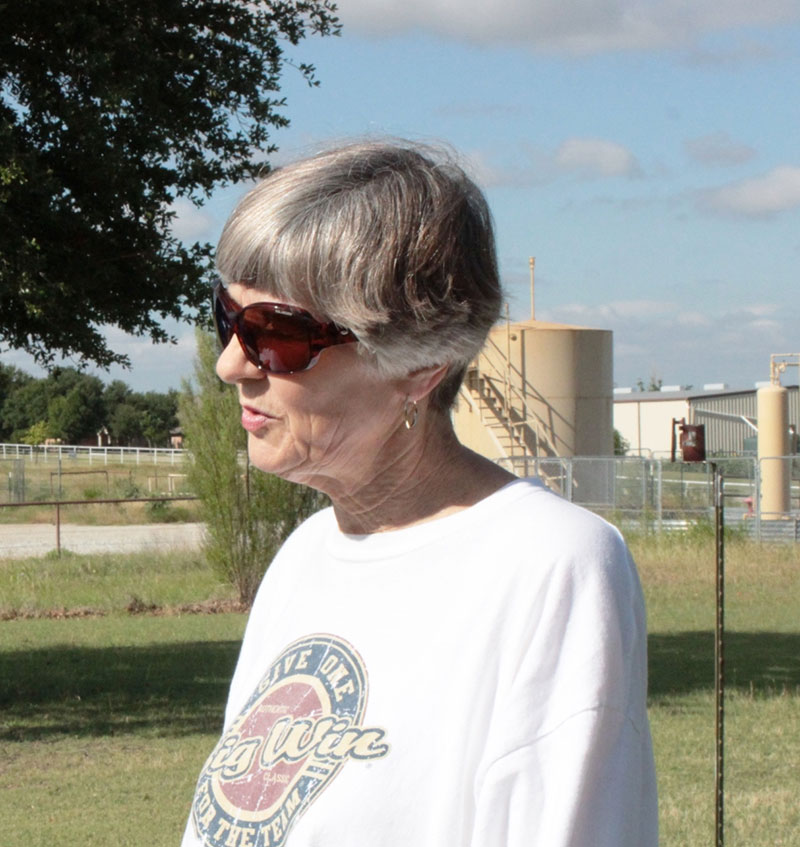 "To be honest with you, I was diagnosed with Parkinson's disease in 2010," Becky Burke told StateImpact Texas in June. "Earlier this year, I attended a seminar and one of the doctors suggested groundwater could be one of the culprits for Parkinson's disease. So I'm very interested in knowing if there could be a correlation."
A new study out today links natural gas wells to contamination of a drinking water source in North Texas. It's the latest in a growing number of efforts to determine if the oil & gas drilling technique called "fracking" is a threat to groundwater.
The fracking boom has meant thousands of new oil and gas wells have been drilled across Texas in just the last few years. But as we reported earlier this year from a rural community north of Dallas, there's concern about what all that drilling could be doing to the groundwater.
Hydraulic fracuturing is the technique that breaks up underground rock formations holding oil & gas by injecting water and chemicals at great pressure. The worry is that by fracturing the layers of rock, the oil or natural gas or the drilling chemicals could migrate up into groundwater used for drinking.
One resident, Becky Burke, told us this past June that she's concerned about a gas well in her front yard that's just a stone's throw from her water well.
"It's frightening," she said.
Was she worried about the groundwater?
"Well I'm certainly curious about it," Burke said.
Now, a new study on wells drilled west of Dallas in Parker County and in Pennsylvania where drilling has also boomed has found that the fracking process itself might not be to blame.
"What we do see evidence for is in a minority of cases poor well integrity," said Rob Jackson at Stanford University. The former Houstonian is one of the study's authors. The study was funded by the National Science Foundation and Duke University.
The researchers say they found that natural gas had contaminated groundwater. But they found that the fracking process itself — all that fracturing of the underground rock — did not cause the contamination.
Instead, the culprit seemed to be that after the wells were drilled and were producing gas, they were leaking underground because they were poorly constructed. Things, like cement, were supposed to seal the well bore tight and didn't.
"I think the question is how do we put new safeguards into place, how do we make sure those safeguards are followed," Jackson told News 88.7.
Texas has already updated its rules for well-drilling and regulators said they are still reviewing this latest study.