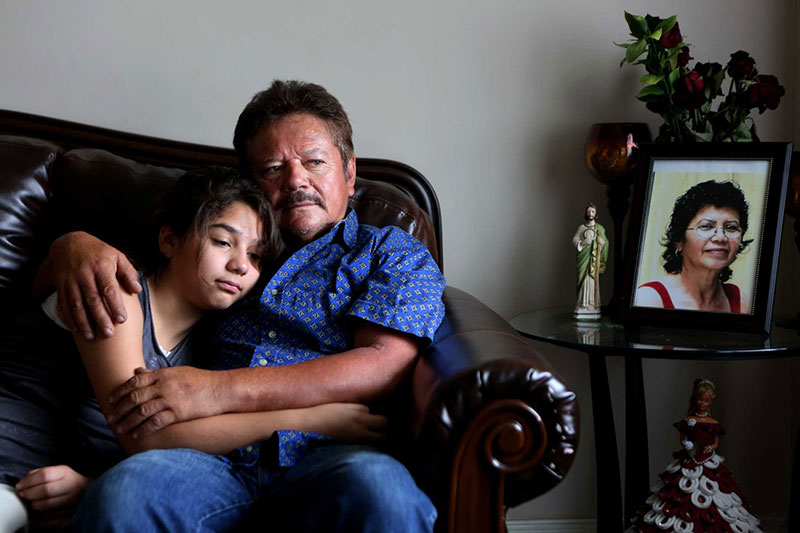 Guillermo Gomez, husband of Vilma Marenco, embraces his daughter in their home in Northeast Houston. Guillermo called his wife at least 25 times and was waiting for her to come home from her job in Humble when she was killed in April 2014 by a trucker who ran a red light. The trucker had no insurance, records show, and the truck, which was hauling pipe, was owned by an oilfield hauling company that had failed an audit and had no valid state license. Statewide, commercial vehicle accidents have increased more than 50 percent since 2009-2014, during the state's on-going drilling and fracking boom. Image credit: Mayra Beltran, Staff Photographer, The Houston Chronicle
It was still dark as Daniel Zambrano drove a company van full of workers from an isolated fracking site along State Highway 72, an asphalt artery in the booming Eagle Ford Shale Play.
To read more. visit HoustonChronicle.com.