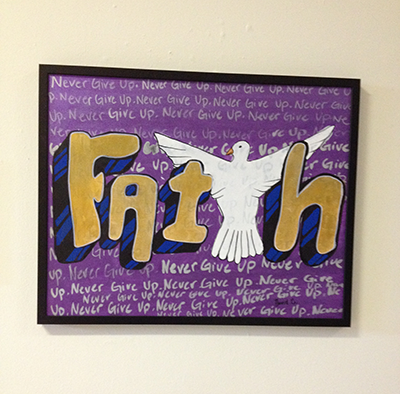 Gypsy Walker started the Children's Prison Art Project, which works in three juvenile correctional facilities in Harris County.
She says today's youth is different than when she began the project.
"Twenty years ago, it was a lot of gang related things in the majority and of course, truancy and all this kind of stuff, which is kind of sad because they shouldn't be in the facilities for truancy. They should be sending them to an art center, but there are not enough art centers in the city," said Walker.
The exhibit is full of vivid colors that display expressions of hope from the kids. Walker says the project has been a labor of love because it what is does for the youth.
"As I grew up in Germany, there were art centers funded by the city, run by the city, which were almost free," said Walker. "You just paid for the little material and they had all the different arts, and it was great because the kids went there after school, many of them children. And I was envisioning this, why don't they do it here?"
MECA stands for Multicultural Education and Counseling through the Arts. It's hosting an interesting display of artwork created by incarcerated youth.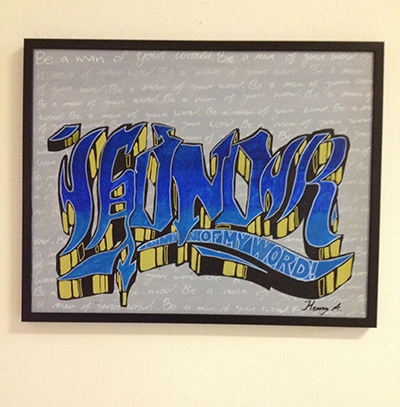 Liz Salinas is program director for MECA. She says the project is an annual art display.
"We're always very very proud to exhibit the work of these talented young people," said Salinas. "And for us, it is a proud moment, but it's also a moment to reflect upon what these talented young people could do with support or mentorship or opportunity."
Gypsy Walker says the youth get a crash course in the arts, but with conditions.
The objective is to draw something positive," said Walker. "Don't draw your gang with your little tear on the face. We have seen it all. So, encourage them to do positive things, which they can do you know. If they want to do graffiti, they want to do often in their names. I say, 'No, let's go beyond the name. What would you like to see changed in your neighborhood?'"
The display is on through the end of the month.