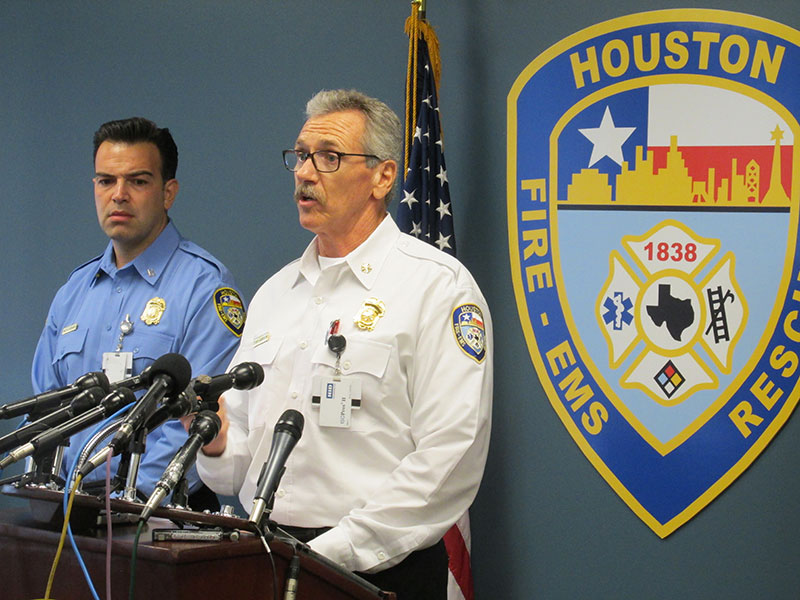 Houston Fire Chief Terry Garrison talks about the 193-page report on the May 31, 2013, fire that left four firefighters dead.
A report has been released on the fire that led to the deaths of four Houston firefighters last year.
The report is the work of a 21-member committee charged by HFD Chief Terry Garrison to analyze the events leading up to the deadliest day in the history of the Houston Fire Department.
"We were looking for a couple of things," Garrison said. "We were looking for, what can we improve – because we should always look at that, at every fire. In fact, we do an after-action report on every major incident we have on fire, and we wanted to look at what did we do right that we want to continue to do."
Close to 200 firefighters responded to the fire at the Southwest Inn around noon on May 31, 2013. Several went inside looking for people in the building, but it turned out everyone had already left.
The firefighters died when parts of the structure collapsed on them.
The fire department's committee looked at several areas, including the tactics surrounding the management of a fire, radio communications, and the process after the incident, including notification of family members and funerals.
The report makes about 200 recommendations for improvement.
Chief Garrison says there is nothing that could have been done differently to prevent the deaths that day.
"They made really good, sound, critical management decisions based on what they felt they could risk to save savable lives," he said. "And unfortunately, there was some things that was taking place above them as far as the way that fire was impacting that structure that just caused that catastrophic event."
The Houston Professional Fire Fighters Association said in a statement that it will assist the department in implementing some of the suggested changes.
HFD report: Southwest Inn Recoevery Committee Final Report and Recommendations