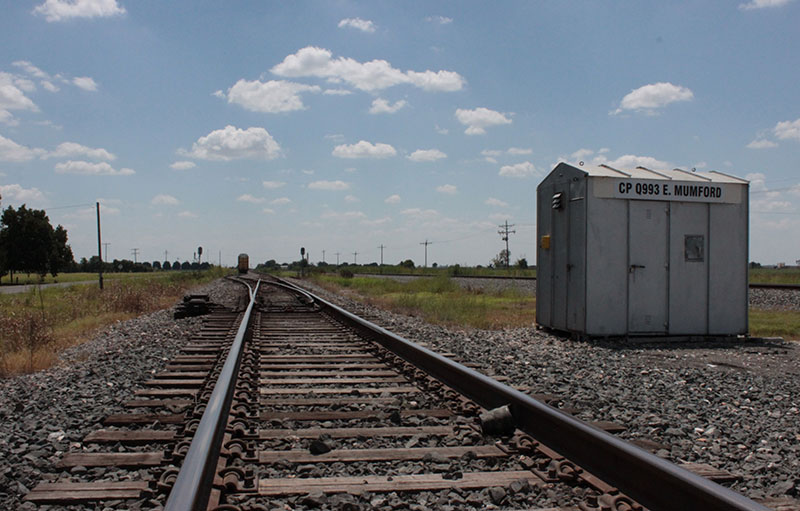 Railroad tracks into Mumford just northwest of Bryan-College Station. Photo by Dave Fehling
If it seems like you're spending more time in Houston stuck waiting at railroad crossings, there's a reason. Compared to just five years ago, there are hundreds of thousands more railcars crisscrossing Texas. Demand from the oil & gas industry is a big factor.
To keep up, railroad companies are building more tracks. But not everyone thinks that's a good idea.
Just northwest of Bryan-College Station you can follow the railroad tracks to the tiny town of Mumford.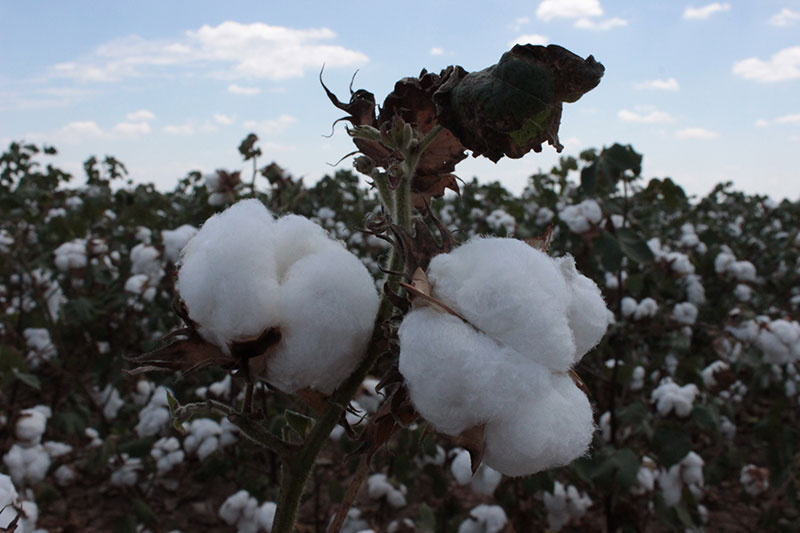 Cotton blossoms in field where locals say "Cotton is King." Photo by Dave Fehling
This time of year, the cotton crop is blooming. You'll see what seem like endless fields of lush green plants topped with bright white puffs. People around here say they cherish this land and would hate to ever see it change.
But if one of the nation's biggest railroad companies, Union Pacific, carries through on a proposal, hundreds of acres of cropland here will be covered with tracks. An enormous rail yard would take shape here, with thousands of rail-cars arriving daily to be sorted then sent on their way.
Union Pacific told News 88.7 that it has made no final decision on where to locate the new yard but said the facility is needed to meet the demands of a growing economy.
The proposal surfaced two years ago and immediately drew the anger of some of the farmers.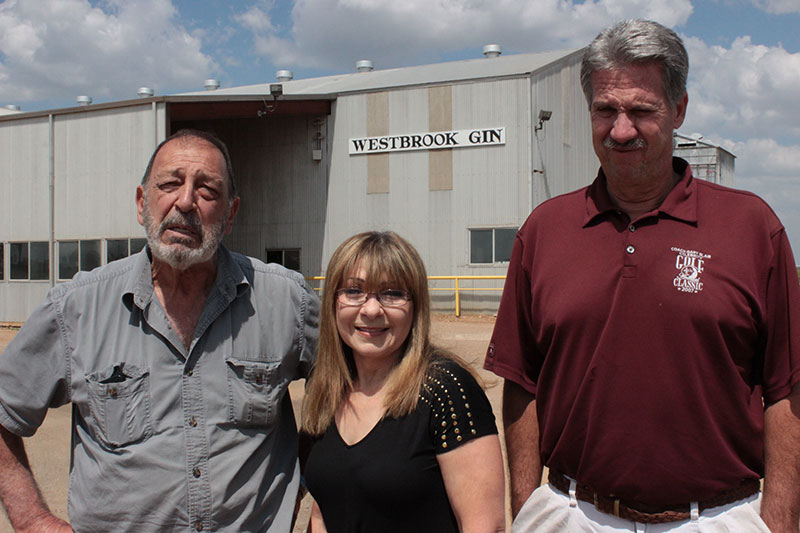 From left to right: Sam Corpora, Kathy Hubbard and Frank DeStefano all have family ties to the farming area where the rail yard project might be built. Photo by Dave Fehling
One of them is Sam Corpora. But to find him, you don't follow the train; you follow the plane, the crop duster plane.
Corpora is sitting in a cotton gin office next door to the landing strip for his crop dusters. The conversation occasionally pauses when one of the planes takes off and passes directly overhead.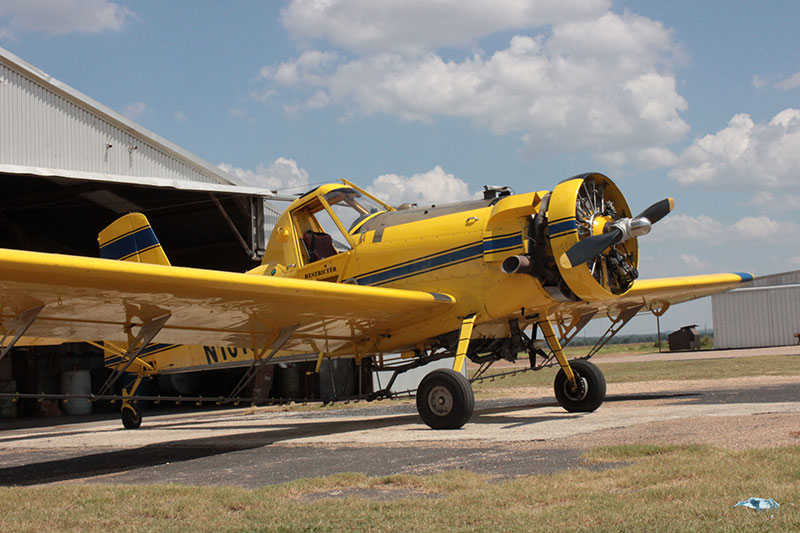 A crop duster plane. Photo by Dave Fehling
Corpora will tell you how many families here are descendants of Italian farmers who came over a century ago, irrigating fields with water from the nearby Brazos River, making it into what he'll tell you is among the most productive farmland anywhere.
"This area right here is always impressive. (People say) I've never seen such corn as that or cotton that pretty," Corpora said.
Also joining our conversation is Kathy Hubbard, another descendant of an Italian farm family.
"We're not against the project. We're against where they're siting the project," Hubbard said.
Hubbard said to build what they believe could be an 1,800 acre facility here would be tragic.
"Find a place that isn't as productive, isn't contributing to the economy. Maximize the economic benefit to the community. But you're not…You're ruining a farming community," said Hubbard.
Not everyone agrees that a rail yard would be bad. The mayor of the nearby town of Hearne has voiced support for having the rail yard somewhere in the vicinity, saying it would create jobs and generate tax revenue for schools.
And when you look at the big picture of how industry is growing in Texas, this won't be the only rail yard getting built.
"The scale of what's needed in the field … is really almost unprecedented," said Ken Medlock, an energy economist at Rice University's Baker Institute.
More about that unprecedented demand when our story continues tomorrow.