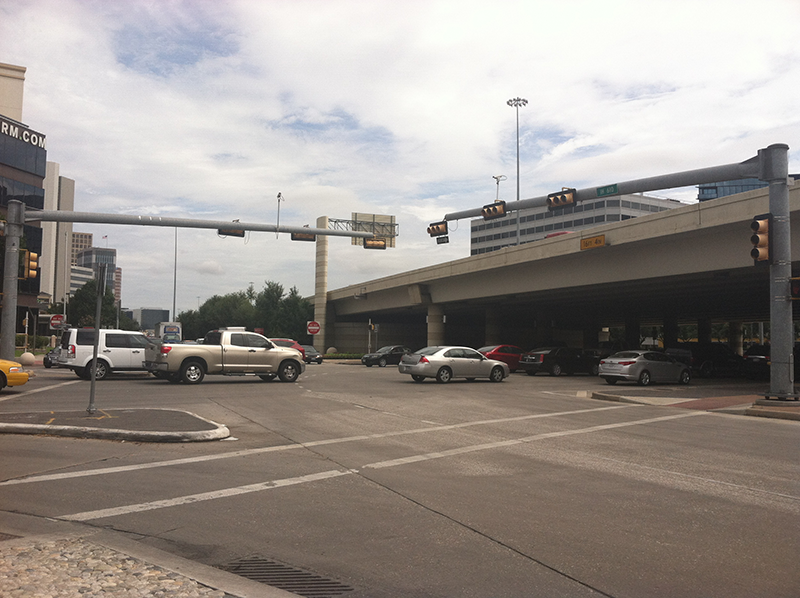 Drivers endure rush hour on the 610 West Loop.
There's just no getting around it. At some point, you're going to merge onto the 610 Loop. Travis Jones works at Maggiano's Restaurant along the busiest section of the roadway.
"Anywhere you go, you've got to take 610," Jones said. "No matter where you go, 59, 45, 610 runs around the whole city."
The 610 West Loop has just been named the most congested freeway in Texas. That dubious designation comes as no surprise to driver Jacob Watterson. He says he tries to avoid the West Loop as much as possible.
"It's just rough traffic," he said. "They're concrete roads, and they're old, so they're cracking and breaking. It makes for a rough ride."
The most congested roadways list was compiled by the Texas A&M Transportation Institute. Researcher Tim Lomax says the 610 West Loop sees heavy traffic for a good part of the day because of construction where it meets up with U.S. 290. Their analysis estimates drivers spend over a million hours a year stuck in traffic on the Loop. When you add up the expense of lost time and fuel, that's costing the local economy about $81 million.
"If your freeway is messed up in the middle of the day, that plays havoc with just-in-time delivery schedules and service vehicles," Lomax said.
But why are Texas roads so crowded in the first place? Figures show the number of registered vehicles in the state has nearly tripled over the past few decades, but highway space has only grown 19 percent. Another factor is that Texans don't use a lot of public transit. As for solving the problem, Lomax says it's not just up to the government. There's a lot the business community can do to help.
"Allowing their workers flexible work hours or telecommuting opportunities or other actions like that might encourage different work schedules which might wind up being more productive, more cost-efficient," he said.
Coming in second on the list is Austin's I-35. Another Houston roadway comes in third, and that's the Southwest Freeway between downtown and the 610 Loop.