The annual list of the state's most congested roadways is compiled by the Texas A&M Transportation Institute.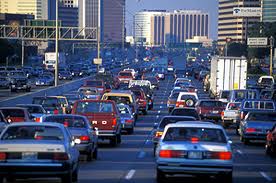 Coming in at the top of the list is Houston's 610 West Loop from I-10 to U.S. 59 Researcher Tim Lomax says the loop sees heavy traffic for a good part of the day because of construction where it meets up with U.S. 290.
"Certainly they're doing a pretty good job of handling traffic through there, but all the traffic trying to get through a relatively small pipe worth of lanes has caused that traffic problem to get worse," says Lomax.
Austin's I-35 comes in second. Third on the list is another Houston roadway, the Southwest Freeway from the 610 Loop to downtown.
"The Southwest Freeway in the evening headed into downtown is very congested, in part because of all the congestion it leads into," says Lomax.
Researchers say drivers in Texas endure about 570 million hours of traffic delays every year. The estimated cost of those delays is over $12 billion.
The top 15 congested roadways in Houston
For the complete list, visit: Texas A&M Transportation Institute's website