Houston-based Cameron International is selling its centrifugal compression business to Ingersoll-Rand for $850 million. The deal is expected to close by the end of the year. Cameron's centrifugal compression business currently employs about 850 people worldwide, though fewer than 20 work here in Houston.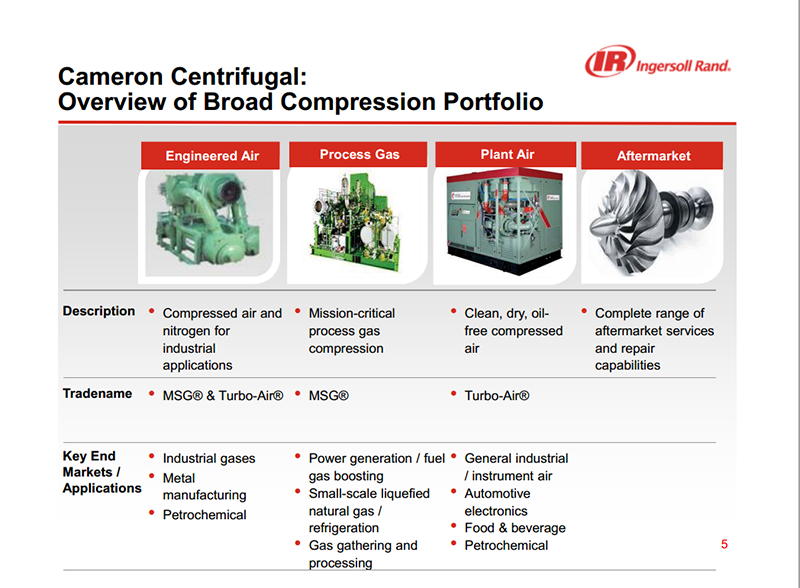 Cameron Centrifugal: Overview of Broad Compression Portfolio
"Cameron is a leading manufacturer and service provider of centrifugal compressors that are used in a range of oil and gas, power generation, and industrial applications," said Ingersoll-Rand CEO Michael Lamach in a conference call with investors. "Customers of the division include the major oil and gas companies, national oil companies, industrial gases companies, independent power producers, petrochemical and refining companies, midstream natural gas companies, and manufacturing companies in diverse industries."
Cameron says it's selling the compression business to focus on making equipment for the oil industry. It will use the proceeds from the sale to repurchase stock. Ireland-based Ingersoll-Rand, which makes air conditioning systems, parts, and other products, says the business will increase its earnings per share immediately after the deal closes.