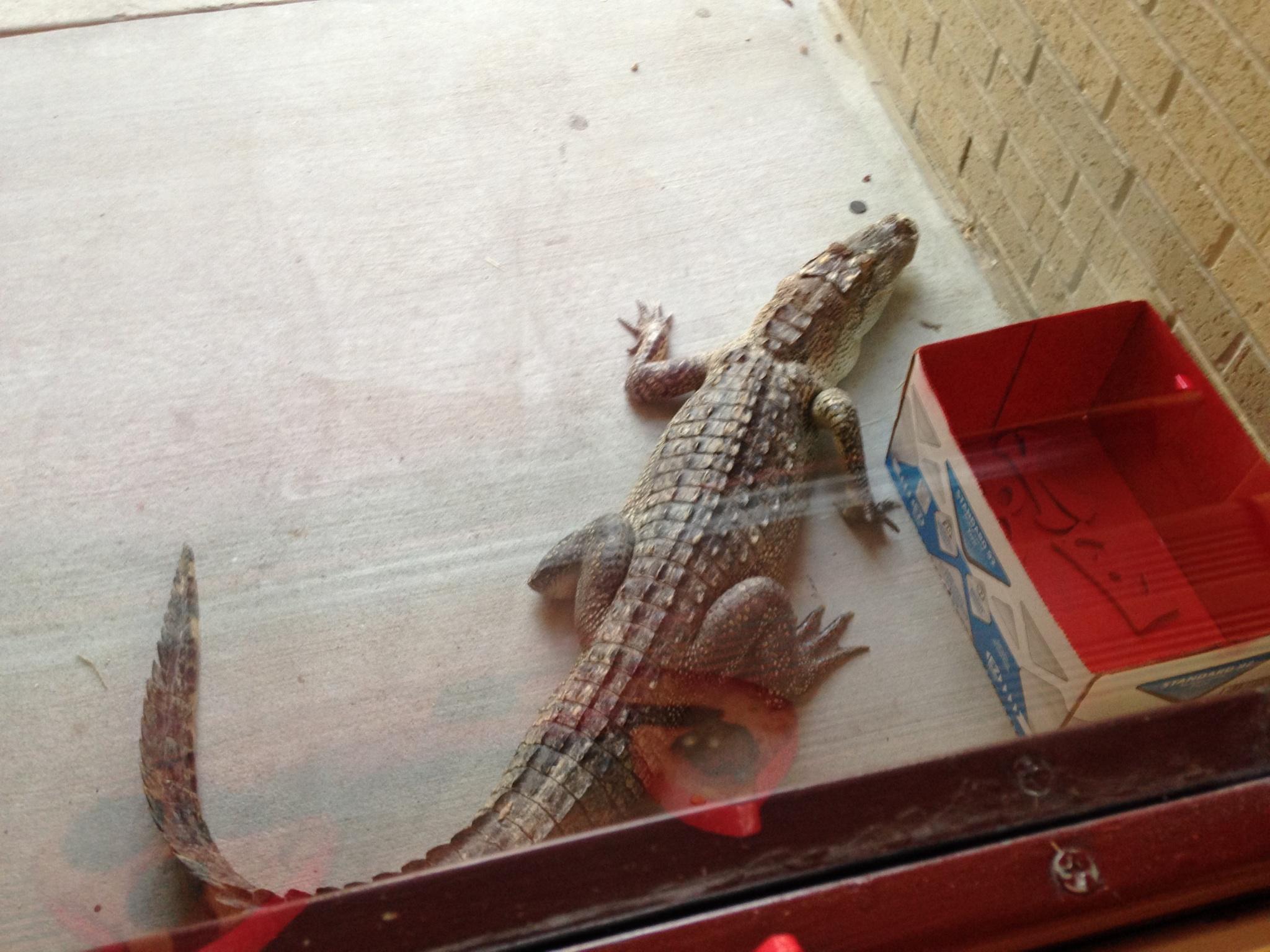 This morning at Beck Junior High, in Katy ISD, employees were greeted by an alligator. Photo was sent in by Karen Counts, a Katy ISD employee.
Statement from Public Information Officer Bob Haenel of the Fort Bend County Sheriff's Office:
"We received a call at 7:50 a.m. today about the alligator at the school. We had deputies respond and to keep the gator in check. It is my understanding that the alligator has been safely removed within the past hour and is being relocated."
Beck Middle School is near Fry Road and Mason and a bayou.