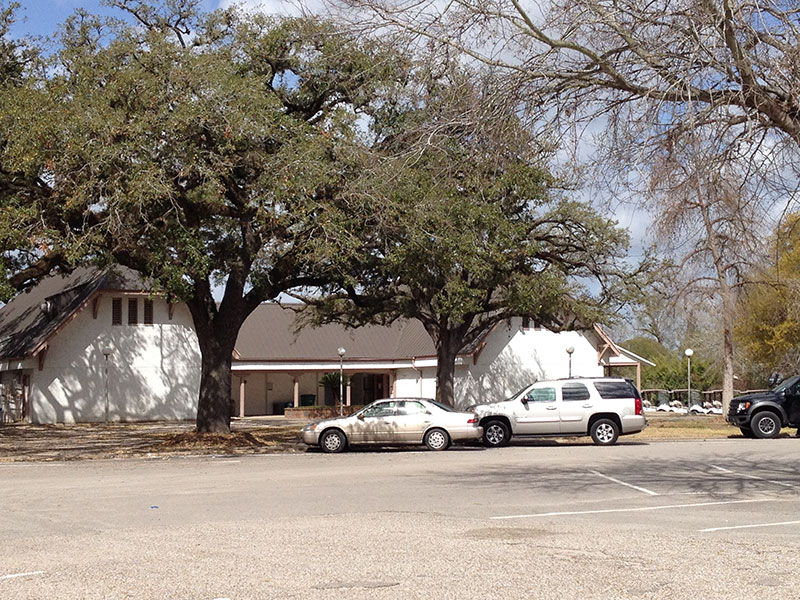 Gus Wortham Park is the oldest golf course in Texas.
The Gus Wortham Golf Course in Houston's East End is getting a lot of attention these days. It's right at the end of Metro's new Harrisburg light rail line, it's a gem of green space in the heart of the city and it's losing money.
Fans of the Gus Wortham want to restore it to a destination golf course and community green space. Neighbors who aren't all that interested in golf want to turn it into a botanic garden. Houston Mayor Annise Parker wants private donors to decide.
"Gus Wortham would be a better site for a botanic garden because it will be on the light rail line. But this is not about what is best for the Botanic Garden Foundation, this is about what is best for the entire city of Houston. And we believe we have crafted an agreement that gives us two really fine venues," Parker said.
That agreement lets the non-profit Houston Golf Association try to raise $15 million to restore the course. If they can't do that by the end of next year, the city will give the botanic garden group the chance to build on the site instead. But if the golf group is able to raise the funds, the botanic garden could be built at a different city-owned golf course called Glenbrook near Hobby Airport. Councilmember Mike Laster says he's not comfortable with that plan.
"What we don't want to have is a competition between philanthropic communities in this city, we don't want to have bad blood that comes from that," Laster said.
But Gus Wortham supporters have had years to raise funds for the golf course and it seems city officials think a final deadline is appropriate. Chief Development Officer Andy Icken says the city can't afford to continue subsidizing a golf course that loses nearly $100,000 every year.
"With all of the budget challenges that this council faces, we wanted to be sure that these organizations, whether a rehabilitated golf course or a botanic garden, stood on their own. Not to come back to council for capital dollars, which we don't have, or for operating dollars, which we don't have," Icken said.
The city is negotiating separate contracts with both the golf course group and the botanic garden group with specific fundraising goals and deadlines and will submit those contracts to city council for approval some time in August.