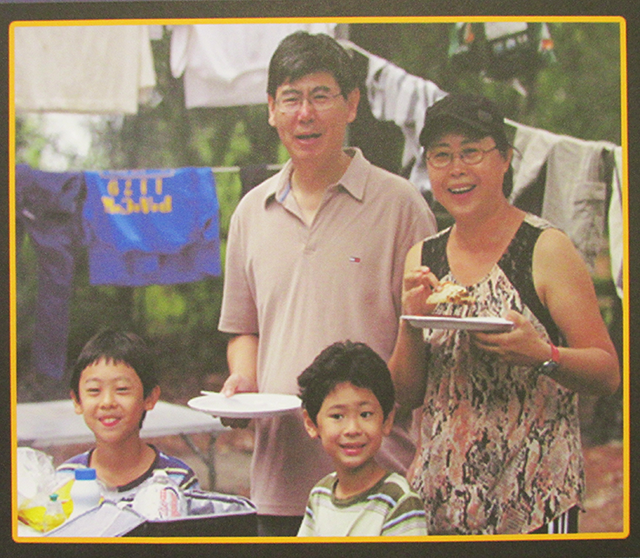 A photo of the Sun family was provided by the Harris County Sheriff's Office.
Six months after a northwest Harris County family was shot to death, sheriff's investigators say the case is still a mystery and they're once again turning to the public for help.
Last January 30th sheriff's deputies were called to a home in a neighborhood near Cypress. They found the bodies of Maoye Sun, his wife Mei Xie, and their two sons, 9-year-old Timothy and 7-year-old Titus.
All four were shot to death.
Harris County Sheriff Adrian Garcia has a message for whomever is responsible for the killings. He says he hopes they're racked with guilt for taking the lives of two kids.
"Turn yourself in because it's only a matter of time before we will arrest you."
The Soons were from China and were naturalized American citizens. Neighbors say they didn't hear gunfire and investigators didn't find a weapon at the home.
They were described as a quiet family and the boys were active in school and community activities.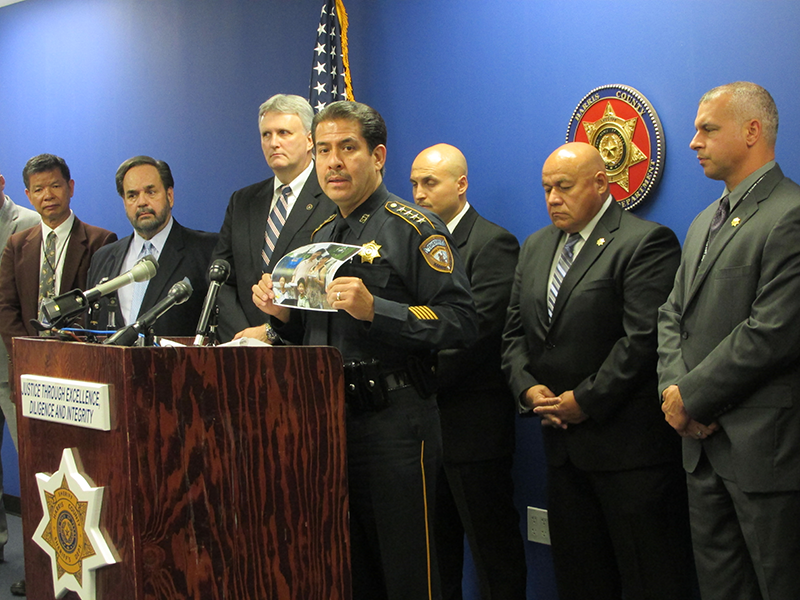 Harris County Sheriff Adrian Garcia appeals for information about last January's murders.
The sheriff's office says they still don't have a motive or suspects but they don't consider it a cold case.
Investigator Abraham Alanis says they've pored over the crime scene and re-interviewed multiple witnesses, and he's hoping someone will come forward with information.
"Anytime we have a case that we haven't solved, it's frustrating. Of course this is even tougher because we're dealing with children."
The killings caused a lot of concern in Houston's Chinese community, and supporters have raised $70,000 in reward money.
Anyone with information on the case can get in touch with Crime Stoppers. You can find details here.