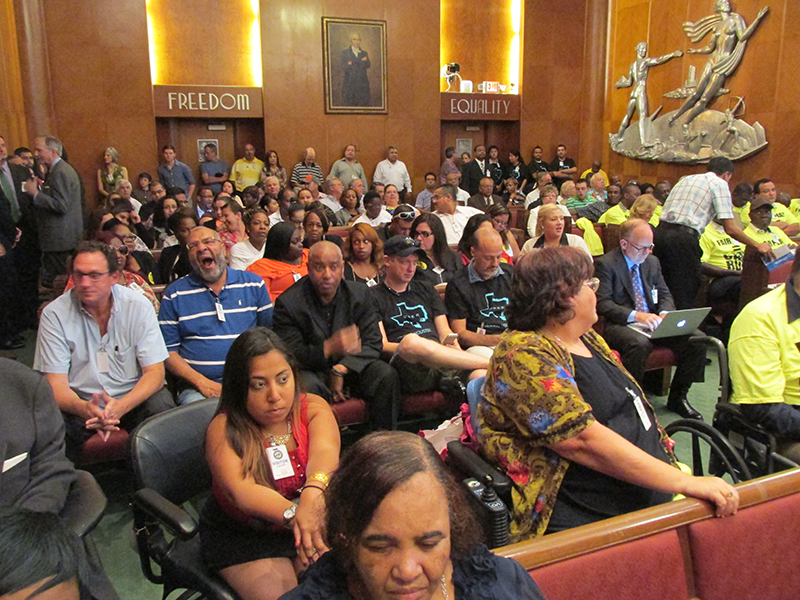 Houston City Council heard more public comment on rideshare companies. Those comments came as the city prepares to impose regulations on the new services.
City Council has to decide how to regulate new app-based rideshares like Uber and Lyft. Changes to the city's ground transportation ordinances would allow those companies to operate legally.
To use those services, customers hire a driver using their smartphone. They also pay for the ride with the same app.
Lyft Director of Public Policy Joseph Okpaku says his company is already providing a major service in Houston by filling gaps in the transportation system.
"For a city like Houston there are always places that are not served by traditional forms of ground transportation, so we like to fill that in."
Opaku says that includes outlying parts of the city, or areas that have high demand on the weekends.
But Houston taxicab companies have not been shy about letting the city know how they feel. They say the new services need to play by the same rules as cabs.
Yellow Cab President Roman Martinez says he's prepared to compete, but he still has questions about safety and security.
Martinez adds he also isn't comfortable with surge pricing. That's when the ride services raise their prices during periods of peak demand.
"We can't surge price. When someone gets in the vehicle, our vehicle, they know exactly how much they'll pay because it's on the meter. We only think that they should do the same thing."
Much of the debate has also centered on what percentage of Uber and Lyft vehicles should accommodate the handicapped.