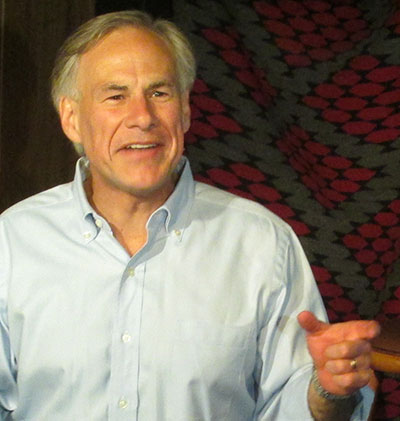 Attorney General Greg Abbott
Earlier this year a U.S. District Judge ruled that Texas' ban on same-sex marriage was unconstitutional, but allowed the state to continue enforcing the ban while the decision is under appeal. Attorney General Greg Abbott has now filed a brief with the 5th Circuit making the case that Texas voters passed the statewide ban with large margins and should be the ones to decide whether or not the ban remains in effect.
South Texas College of Law Professor and civil law expert Charles "Rocky" Rhodes says the difficulty with that argument is that what the voters decide can't trump the U.S. Constitution.
"The real issue is does the U.S. Constitution require states to afford same-sex marriage. That's the real question. Because if the answer to that is yes, it's totally irrelevent what a state does or does not decide because the Constitution, by its own terms and by our understanding, is the supreme lawof the land," Rhodes said.
Similar lawsuits and appeals are underway in every state that has a ban onsame-sex marriage. Rhodes says regardless of what the appeals courts decide in these cases, this question will eventually make its way to the Supreme Court.
"In the next couple of years, the U.S. Supreme Court is going to have to decide this issue and resolve it once and for all, what does require in these circumstances," Rhodes said.
Abbott is arguing on behalf of the state that the voter-approved ban promotes the wellbeing of children who are raised in stable, lasting relationships as defined by traditional marriage.