The teen birth rate in the U.S. is continuing to fall but the numbers remain high here in Texas. As for the reason, experts say Texas teens aren't getting the information they need to make healthy decisions.
Preliminary numbers from the CDC show the rate of teen births in the U.S. is at a historic low, down by about 10 percent from the year before. But in Texas, the latest figures put the teen birth rate close to 50 percent higher than the national average, with about 44 births for every 1,000 teen women.
Texas also has the highest rate of repeat teen births.
Dr. Kim Johnson with the University of Texas Prevention Research Center says the state's high numbers have a lot to do with a lack of comprehensive sex education.
"There are so many myths and misperceptions that are prevalent throughout communities, throughout the state, throughout the city."
Appearing on Houston Matters, Johnson says Texas has the highest rate of teen births among women who are 18 and 19 years old.
"This population is basically almost adults and can make decisions on their own. Unfortunately a lot of them did not receive the level of quality education around sex and healthy relationships."
As it stands right now in Texas, sex education is left up to local school districts. The state education code specifies that if local districts do teach sex ed, they have to cover abstinence along with the failure rate of contraceptives.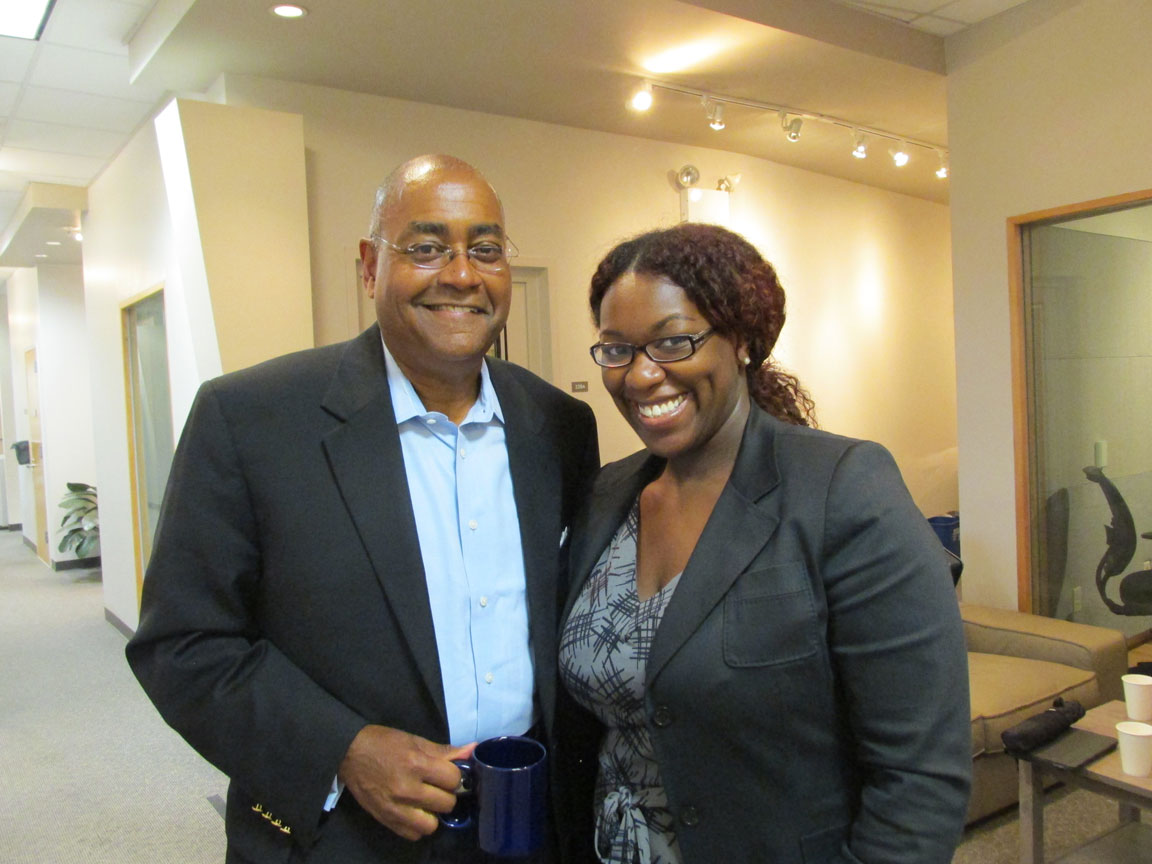 State Senator Rodney Ellis (left) and Dr. Kim Johnson appeared on Houston Matters to discuss the high rate of teen births in Texas.