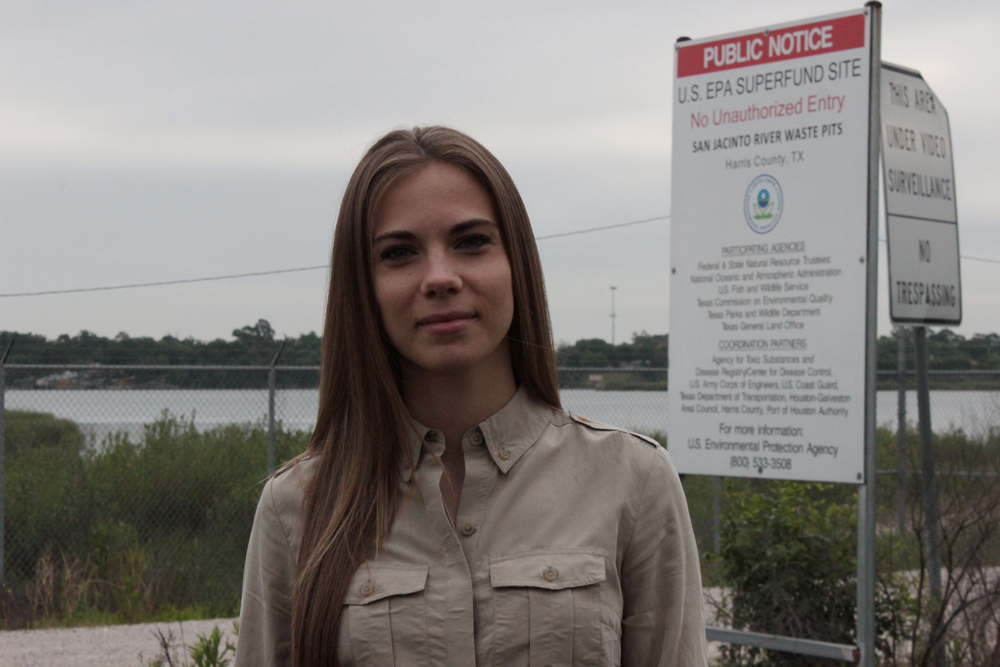 Texas Together's Jackie Young, at the San Jacinto River Superfund site, believes local lawsuits are important when it comes to pollution.
Big industrial companies in Texas are once again trying to restrict cities and counties from suing them.The lawsuits they're targeting are for damage done by toxic leaks, often that threaten drinking water supplies.
Read the full story at StateImpact Texas.