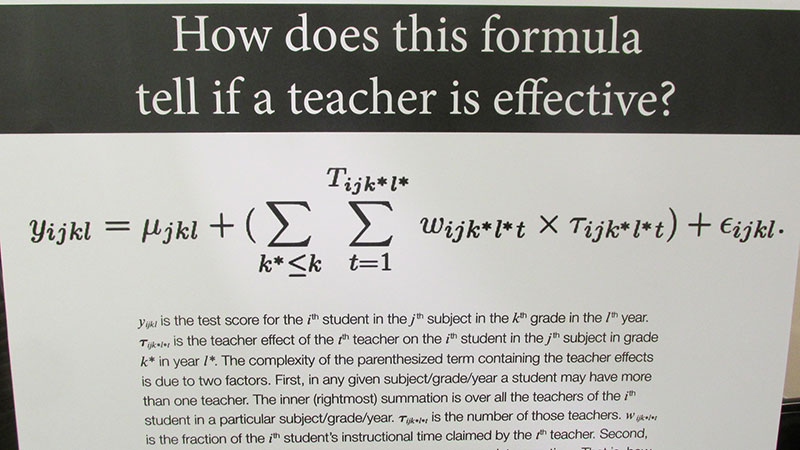 This formula is an example of how teacher evaluations rely on test scores. At least 30 states in the country use test scores as part of a teacher's evaluation. Texas could join those other states because it has to revamp how teachers are graded to keep its federal waiver under the No Child Left Behind Act.
Last week, several teachers sued the Houston Independent School District over evaluations that use student test scores.
But the fight over teacher evaluations in Texas seems to be just getting started.
The Texas Education Agency wants to use more student test scores in teacher evaluations.
It's proposing to have 20 percent of a teacher's grade come from a statistical formula that factors student growth on standardized tests.
It's the same kind of system that's at the heart of the federal lawsuit here in Houston.
Last week, the Texas branch of the American Federation of Teachers threatened more litigation if test-based evaluations spread to more schools in Texas.
On Monday, its president Linda Bridges issued a statement, saying the guidelines "worsen the obsession with and misuse of standardized testing."
But state officials say they have to change teacher evaluations in order to keep a federal waiver from the law known as No Child Left Behind.
At least 30 other states use student test scores in teacher evaluations, according to the National Council on Teacher Quality.