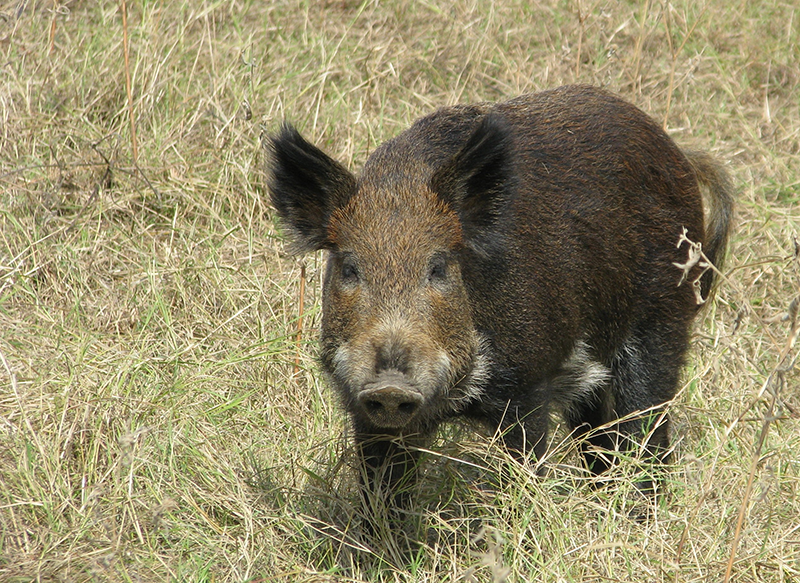 Feral hogs are a problem for everyone in Texas, according to Dan Gaskins, Texas A&M AgriLife Extension Service wildlife and fisheries assistant. (Texas A&M AgriLife Extension Service photo and caption)
For years feral hogs have been destroying property and damaging sports fields at two west Houston parks. Harris County Precinct 3 workers will soon be setting big metal traps for the hogs.
Once they're captured, they will then be taken to a processing facility in Brookshire. Owner Robin Luedtke says feral hogs are very destructive.
"With them rooting as they do and tearing up the landscape and parks and so, I believe that we're killing two birds with one stone, by providing a service for Harris County and also providing a great service for the needy."
She says the hogs will yield many pounds of ham and bacon.
"As far as the processing is any domesticated hog versus the feral hog, it will be processed just like we process any of the hogs that run through the plant, and whatever meat that it garners, we will package and give to Harris County for the food banks."
Processing will begin next month.