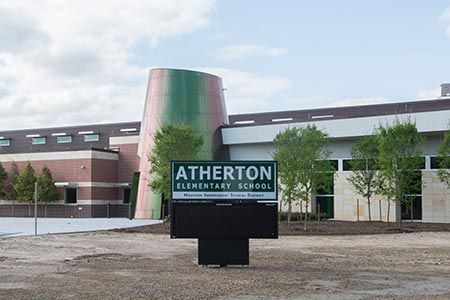 Atherton Elementary in Houston's Fifth Ward [HISD image]
Outside investigators have determined three teachers at Atherton Elementary in Fifth Ward were involved in cheating on standardized tests last year.
That's the conclusion after five months of investigating.
Their report to the Houston Independent School District will recommend firing those teachers.
In a statement, Superintendent Terry Grier says the district takes the findings seriously. It will present the information to state officials at the Texas Education Agency, as required by law.
The Houston school district expects to receive another report by the end of the month on the other campus facing cheating allegations.
Eleven teachers at Jefferson Elementary in North Houston are also under investigation for possible cheating.
Related Coverage:
Parents Question Investigation into Cheating at Jefferson Elementary
Experts say Test Scores Raise Red Flag in HISD Cheating Investigation