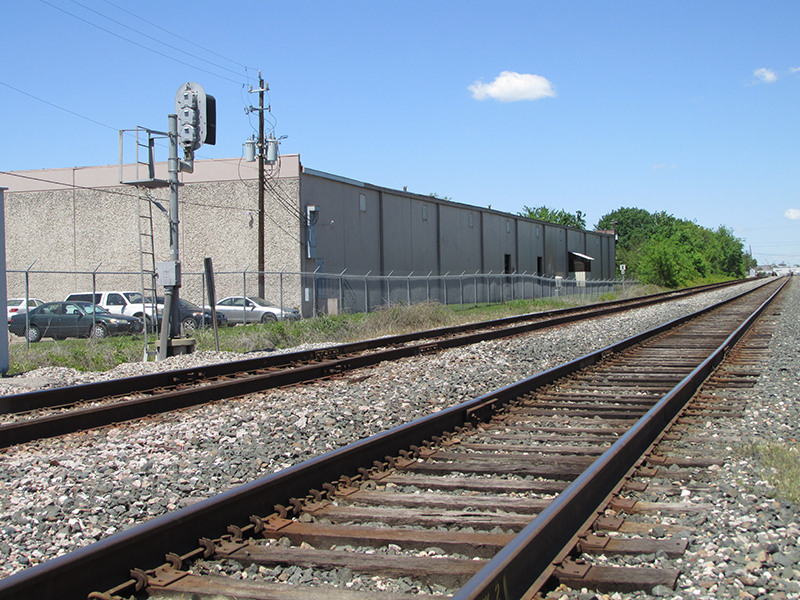 The West Belt Subdivision carries freight traffic through Houston's East End.
The Gulf Coast Rail District hopes federal money will help pay for a major project designed to ease traffic backups at railroad crossings in Houston's East End.
The rail district is applying for a federal TIGER grant to begin grade separations along the West Belt Subdivision.
The double-track freight line runs through the East End to Lyons Street. Up to 70 trains a day travel some portion of the tracks.
Rail District Executive Director Maureen Crocker says they're asking for $20 million dollars that would go toward building two underpasses. That's on the segment between Sampson Street north to Navigation.
The money would also be used to close some existing crossings.
The total cost is estimated at $50 million and Crocker says they're now working to get local matching funds.
"We are actually going through the ReBuild Houston process, which the city of Houston is using to rank all of its infrastructure projects. And so we've submitted all the grade separations that are part of the West Belt to be ranked according to their criteria."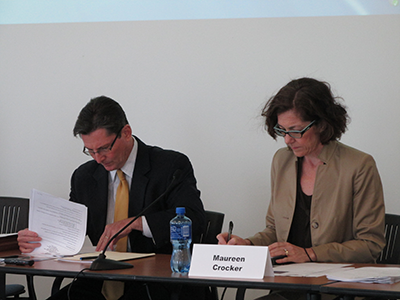 Gulf Coast Rail District Chairman Bert Keller and Executive Director Maureen Crocker
And Crocker says if they get the TIGER grant, they'll have to sign a construction contract by 2016.
"Where we are in the process locally, we've got the projects in the preliminary engineering phase and the environmental phase and that should be complete by 2016 so that we would be in a position then to go into construction."
The rail district says the grade separation also includes sidewalk and bike path improvements to provide better connectivity for walkers and cyclists.