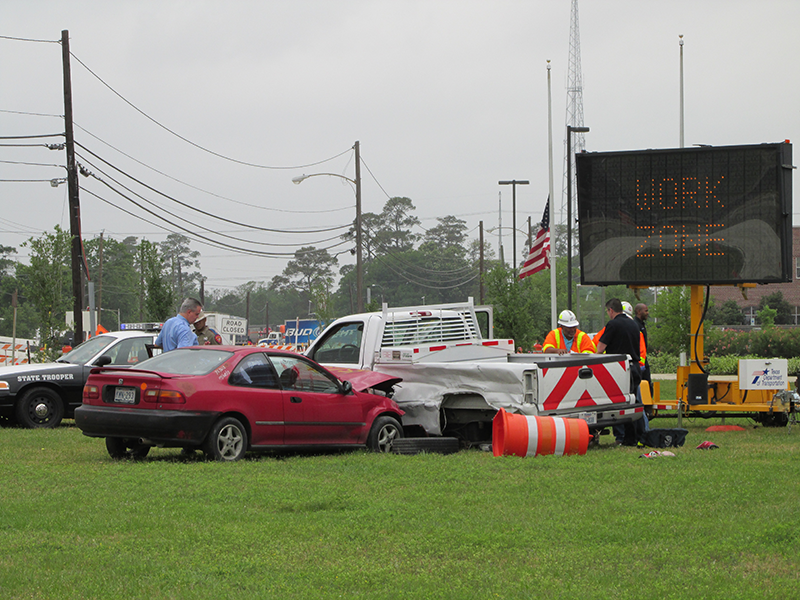 Texas transportation officials say there's been a decrease in the number of people killed in highway work zones, but dangers still exist for both drivers and workers.
TxDOT says 115 people were killed in highway work zone accidents in 2013. That's down from 134 the previous year. TxDOT's Danny Perez says workers are exposed to the dangers of the road with little protection, but in most cases, the victims are either the driver or passengers in the vehicle.
"And what we're seeing are folks who are speeding, traveling on their phones, tailgating, and just driving recklessly."
TxDOT is putting out its warnings during Work Zone Awareness Week.
According to the state's numbers there are 2500 active highway work zones around the state on any given day. 50 to 100 of those work zones are in the Houston region.
Perez says those workers find themselves in especially hazardous situations. They're working next to moving lanes of traffic with no physical separation. And drivers find themselves in a situation where they may have to make a sudden stop.
"Work zones provide a unique or different dynamic than the regular roadway. You see uneven pavement and there are other things, of course. There are barrels, machinery."
And if safety isn't enough, TxDOT reminds drivers that fines double if they get a ticket in a work zone.