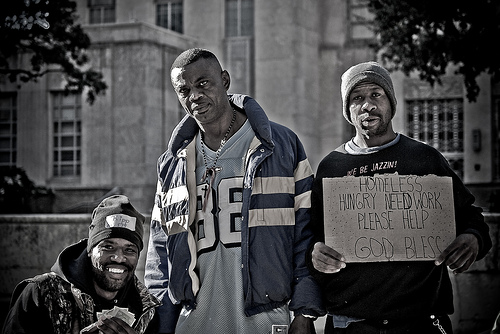 Two years ago during a State of the City speech, Houston Mayor Annise Parker promised to reduce the city's homeless population.
Now, she's announcing a follow-through on that promise.
"I'm proud to announce that through our initiatives, we have successfully placed more than 1,400 chronically homeless and at-risk individuals into safe and stable permanent supportive housing."
Parker says the annual homeless count, conducted by the Coalition for the Homeless of Houston/Harris County also indicates an overall decrease in the number of people living on the streets downtown.
"The preliminary numbers we have for downtown show that we have decreased the number of chronically homeless individuals living on the streets of downtown Houston by 30 percent in just one year."
And the numbers reflect a 50 percent decrease in the downtown homeless population over the past two years.
Parker attributes much of that to the effort to provide housing and social services to more than 1,000 homeless veterans.